Author Lisa Barr tells Ynet about what inspired her to write about Hitler's mission to destroy the avant-garde and her unforgettable interview with Leah Rabin weeks after her husband's assassination.
Writer Lisa Barr did not need to go far to find inspiration for her debut novel – in fact, the subject matter found her. "In 1991 I was sent on a newspaper assignment to a German art exhibit in Chicago," she says. "When I entered the museum I immediately stopped, and I realized: I had found my story."
The German Expressionist art seen in the exhibit would become a central pillar of Barr's book, "Fugitive Colors."
In the novel, Barr explores the stories of artists who were persecuted by the Nazis, as the fascist dictatorship conducted a cruel campaign to destroy the German avant-garde. The protagonists of Barr's historic novel face boycotts, vandalism and direct violence.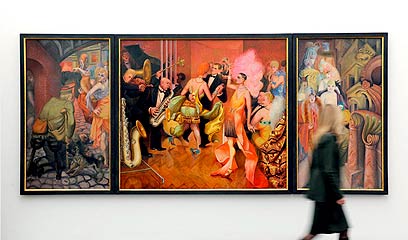 The novel, published in both English and Hebrew, won an Independent Publisher Book Awards gold medal in the literary fiction category.
"I am the daughter of a Holocaust survivor," says Barr, "but I didn't know about this part of the Holocaust – especially the Nazis' mission to destroy the avant-garde. Hitler and his subjects persecuted the German Expressionists with an unbelievable fervor. The question that haunted me was why."
And what did you discover?
"Before Hitler became 'Hitler', he yearned to be a painter, but was twice rejected by the Academy for Fine Arts in Vienna. He was told he should give up, that he just wasn't good enough. His dream of being a true artist was destroyed, and after all there is no greater shame than being an artist without talent. Once he was in a position of power, Hitler wanted revenge. He was determined to ruin the artists, architects, teachers, art dealers and anyone related to the field who didn't match the Aryan ideal of what could be considered art. It wasn't political – it was personal."
Bar took this biographical story and used it as a jumping-off point for a central character in the novel. She decided to present the situation from the perspective of the artists.
"The subject that is woven throughout the novel is how far you will go for your passion," she explains. "Would you kill for it? Would you steal? Would you destroy others? And on the other hand – will you do anything to save art? Every character in the book shows a different aspect of this passion."
What happened when you sat down to write?
"I was determined to mix the work with reality. I asked myself: How does an artist look at a painting, watch the world? A writer will describe yellow and the painter, in comparison, will demonstrate how yellow feels, smells, what it awakens. The essence of Expressionism is this: The emotion is what's painted, not the apparent subject. This chaotic and brilliant movement in art startled the Nazis because it took the world by storm, and they were determined to destroy it."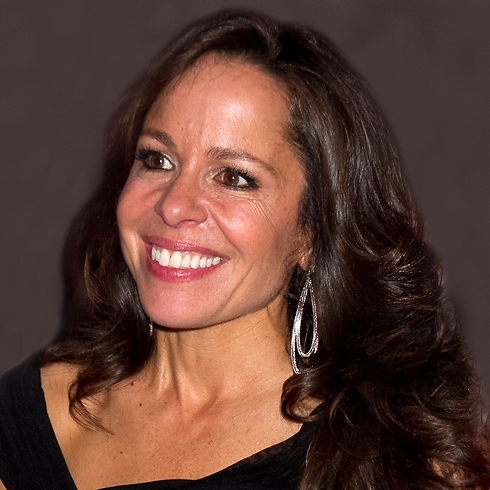 An unforgettable interview
In Barr's late twenties, she covered the Israeli-Palestinian peace process as a journalist. A few weeks after Yitzhak Rabin was assassinated, Vogue asked her to interview his widow, Leah.
What do you remember from that interview?
"I knew it was going to be one of the most difficult interviews of my career. Everything was so sensitive at the time; the whole country was shrouded in grief. The interview lasted three hours in her Tel Aviv apartment, just the two of us. We sat across from each other and drank coffee – minimal emotional distance. Leah Rabin was no one's victim. I asked her a question that I remember to this day: 'Is he proud of it, the way you stepped into his shoes – mother to an entire nation, when you are yourself in a state of such deep pain?'
"Mrs. Rabin looked at me and began to cry. All at once there was no more distance between interviewer and subject. She cried, I cried, and we held each other for a long time. We stayed in touch after the interview, even when I returned to the United States, until her death. This story has remained the most significant event of my career."
As reported by Ynetnews