The love story of Tsafi, an Israeli, and Bari, an Iranian, spans two continents but has yet to result in any international diplomatic incidents.
Tsafi finished his military service sometime in the 1980s. He decided to take his post-army big trip in Europe. He went from country to country, did odd jobs and made the decision to stay and study upon arriving in Germany. After graduating he built himself a career in corporate and airport security. He later married a Jewish woman of Russian origin, whom he had met there, and moved with her to the Netherlands after a short stay in Israel.
Temporary work in Hamburg turned into a long-term project and the family was forced to return to Germany. Meanwhile, the relationship weakened, and a few years later they broke up.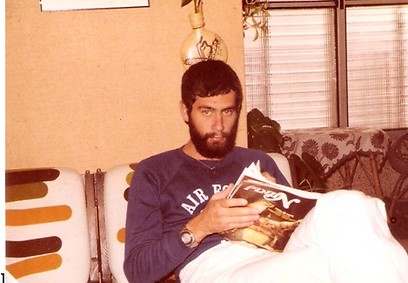 Bari was born in Hamburg to an immigrant family from Iran. A few years later, her mother, who had no friends and did not speak German, sought to return to her homeland. The family eventually moved back and stayed in Iran until the revolution, during which Bari was sent to live with uncles in Vienna. As her life took her from country to country, back and forth and back again, Bari chose a befitting profession and began working as a flight attendant for Lufthansa.
Stubbornness paid off
One day, during a pre-flight briefing, a man she perceived to be European opened the door. It was Tsafi. They spoke for a few seconds. He tried to guess where she was from, but failed. "I thought she was from the Middle East, and guessed she was Turkish," he says with a smile. Bari wondered about him, but did not know his name. She realized that he was working at the airport but did not know in what capacity.  They didn't meet each other for two whole years after that meeting, even though they both worked at the airport in Hamburg, .
Later on, some friends of Bari's opened a cafe at the airport. Bari wanted to help them with the organization and help in welcoming customers. As fate would have it, one of the customers was Tsafi, who came in for a coffee. She recognized him immediately. He did not. He thought to himself that she was a pretty Middle-Eastern girl. Again – surely Turkish.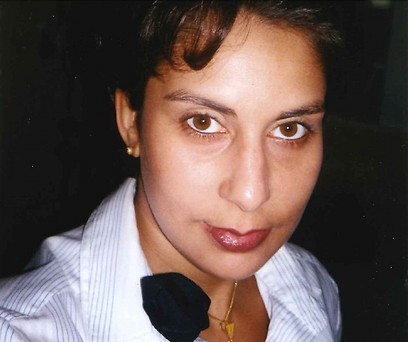 At that time, Bari was seeing someone, leading her to decline Tsafi's advances. She remembers that from the moment they met, he would come to the cafe every day just to see her (though he denies it outright). At one point, she admits that she thought that although it was flattering, it also bordered on harassment.
But stubbornness paid off, and she finally agreed to go out with him, and they went on a wild date: a cup of tea at the airport. The date they were so looking forward to was as disappointing as possible. "I told her I was divorced with two children, so she should not expect too much," Tsafi admits. Bari intervenes, "and I really wanted children!"
But in diplomacy, putting out feelers is important, and despite the conflicting prerequisites set down on the negotiating table, Bari agreed to go out with him outside the boundaries of the airport. He said he was going out with some other friends as well so it sounded noncommittal. He just forgot to tell her that by friends he meant twenty female colleagues!
Then it became a little more official when she invited him to dinner, and she cooked best of Persian cuisine for him. This was the first time that spoiled Tsafi ate chicken with bones. He did not want to cause a diplomatic crisis, and therefore finished everything on the plate.
"And after that?"
Tsafi: "Nothing happened after that. I said goodbye after dinner and left. I waited outside the door of her house, I was sure she'd invite me to come back and stay with her."
"And?"
She left my out to dry outside…."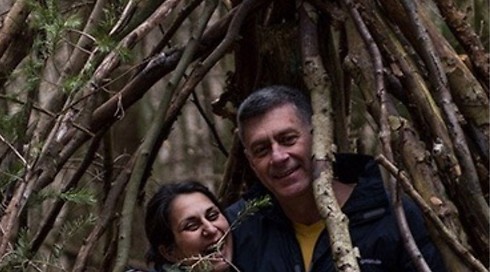 In the end Tsafi went home. Despite the hesitant start, just two months after the first date, when they both sat on the bed, without kneeling down  with a ring or pyrotechnics, he proposed to her.
"What did you answer"?
Bari: "I did not answer. I was in shock. I did not answer him for two more months. Then came Christmas. I made him a key chain with a cube with the word 'yes' written on it."
Tsafi: "And since so much time had passed since I had proposed, I didn't understand. Yes? Yes what?"
The elephant in the room. "What about politics? The hostility between your home countries?"
Tsafi: "It never bothered us."
"Family and friends did not say anything? No one expressed concern?"
Bari: "Nothing. We saw that as a show of support."
Tsafi: "After my father met Bari for the first time, he said he was very fond of her, and he was only worried about the children if she would ever like to take them to Iran."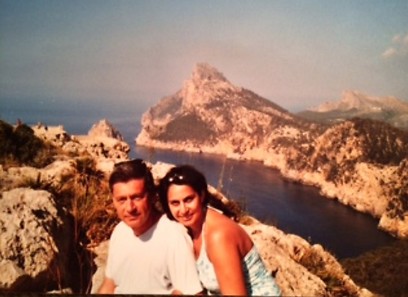 "Is the fear justified?"
Bari: Yes in terms of Iranian law – because I did not marry there I am not considered married, so if I went to Iran with the children, it could be that nothing would happen, but they could also take them from me. You never know. When I was at the beginning of the first pregnancy of our first child, I went to my family, to say goodbye to everybody. I knew it was the last time, at least for a very long time that I would be visiting. Even then I was afraid that they would gave me a physical examination and notice that I was pregnant. I was really scared."
"And Israel?"
Bari: "We go to Israel a lot. Sometimes because of work constraints we go alone. There are almost no problems, but I have been interrogated more than once and that's not fun. Seventeen people asking you the same questions to see if you answer the same answer and maintain consistency. Sometimes they go through the suitcase, check the children's toys, but it passes. Some investigators tell me, 'I have to check you out but I really do not want to."
"Do you miss Iran?"
Bari: "Very much. The older boy asks and gets angry, and does not understand why we cannot go."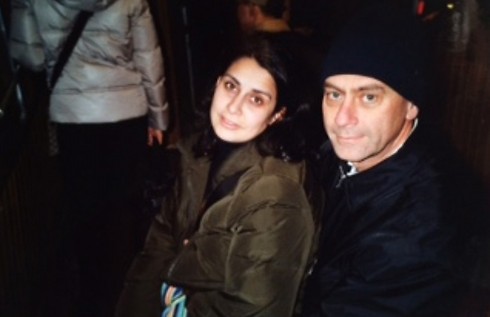 "Considering a move to Israel?"
Bari: "Sometimes. Israel feels like home and reminds me of the part of my childhood I spent in Iran. The same weather. Even the matter of religion here and in Iran are very similar in my eyes, if you think about how some women cover up and keep kosher. Strange that the two countries don't get along better."
"How are you getting along?"
Tsafi still doesn't eat chicken with bones. Bari makes it without them. Still, perhaps there is hope for a more peaceful future in the region. Their children, Ely and Shirin, are the fruit of a strange and wonderful coexistence. Maybe even trio-existence. Alongside the German, they speak Farsi and a little Hebrew. Maybe one day the sword dance between Iran and Israel will become just another dance. After all, things are changing. The terminal in which they met is closed for flights and is now rented for events and parties. It is called the "Terminal Tango."
As reported by Ynetnews