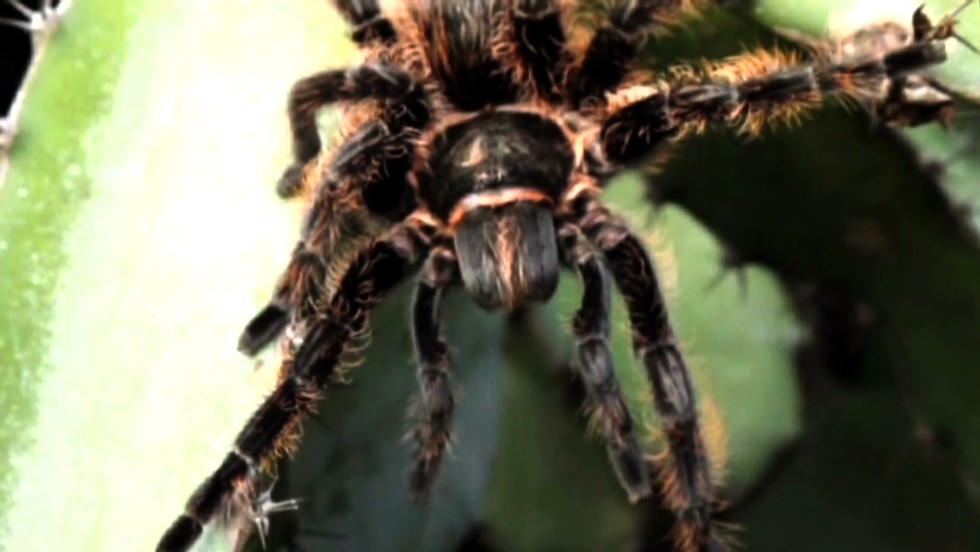 There are a multitude of reasons your flight might be canceled or delayed — but a spider?
It can happen. Passengers who were scheduled to board a Delta flight from Baltimore to Atlanta thankfully avoided a potential in-flight run-in with a tarantula on Wednesday night.
Delta Flight 1525 was scheduled to depart Baltimore-Washington International Thurgood Marshall Airport at 7 p.m., but before passengers boarded, an employee spotted the spider in the cargo hold. Baggage handlers were unloading the MD-88 aircraft before turning the aircraft for departure to Atlanta when it was spotted.
"There was a cargo shipment of insects that was breached," Delta spokesman Morgan Durrant told CNN.
The crew was notified, who subsequently made the decision to continue on another aircraft.
The pilot told passengers in the terminal that, while unlikely, there could be "something else" missing, CNN affiliate WBAL reported.
"We have to make the safe decision on that — being bitten by a tarantula is not a good thing," the pilot said.
Delta says the spider was never in the cabin or seen by passengers or flight crew. The aircraft in question remained out of service Thursday as it was cleaned and searched.
Passengers departed at 10 p.m. on a different aircraft.
The venom of tarantulas found in the United States is not considered dangerous or deadly, according to the U.S. National Library of Medicine, but it might cause allergic reactions. The pain of the bite is comparable to a bee sting, the library website says.
As reported by CNN