Weather during the holiest of Jewish holidays is expected to be hard on fasters this year, but Tuesday evening will be comfortable.
Fasters, take note: Tuesday will see a rise in temperatures, making it warmer than usual for this time of year, with lowered humidity levels. On Tuesday evening (Yom Kippur evening), the weather is expected to be comfortable.
The meteorological company Meteo-Tech reports that on Wednesday, during fasting hours, temperatures are expected to rise further and it will be warmer than usual, bordering on a heat wave all across Israel.
These are predicted temperatures for Tuesday (high-low, in Celsius): Kiryat Shmona – 33-20, Katzrin – 31-19, Safed – 30-19, Tiberias – 36-23, Nazareth – 31-21, Haifa – 31-24, Tel Aviv – 32-23, Jerusalem – 30-21, Ashkelon – 31-23, Ein Gedi – 30-37, Beersheba – 35-22, Arad – 33-21, Mitzpe Ramon – 30-20, Eilat – 38-27.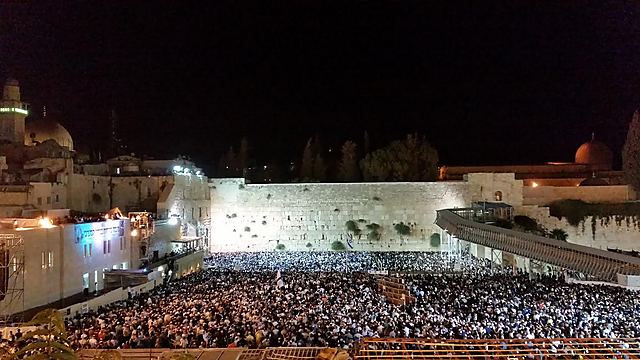 Thursday will see temperatures decrease and a rise in humidity, but will still be warmer than usual for this time of year in the mountains areas. The weather along the coastal plain will become somewhat clammy.
Temperatures are expected to decrease again on Friday, with an accompanying relief from the heat.
As reported by Ynetnews