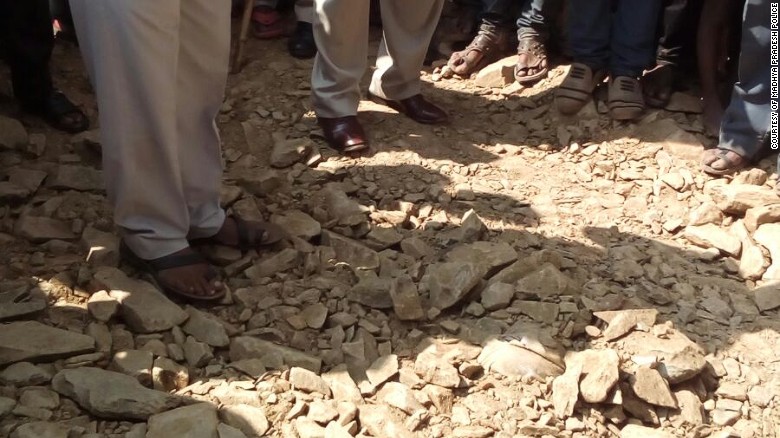 New Delhi – Residents in a rural part of central India made a gruesome discovery over the weekend.
They spotted part of an arm protruding from the recently laid surface of a road in Madhya Pradesh state.
After the rest of the body was dug out of the ground, authorities identified the man as Latori Barman, a local farm laborer.
Police say Barman appears to have been walking home drunk Friday night when he fell into a crater in the middle of the potholed road in Katni district.
"It was pitch dark. He didn't see that crater," said Katni's police chief, Gourav Rajput.
And construction workers repairing the road that same night apparently didn't see Barman lying in the hole.
They filled it in, burying him alive, and then flattened it with a roller, Rajput told CNN.
Workers arrested
The local residents discovered Barman, who had died of suffocation, the next morning.
Police have arrested a road worker and a driver and charged them with culpable homicide over the death.
Authorities have given Barman's family compensation of 50,000 rupees ($760), Rajput said.
Potholed roads and open sewer-holes are a common problem across India, including in big cities like New Delhi and Mumbai.
Roads built with substandard material and engineering often break apart in the annual monsoon season.
Around 7,700 people were killed last year across India because of defective roads, poor street lighting, government neglect and stray animals, according to official data on road accidents.
As reported by CNN