13-year-old Assaf finds hope as funds raised to allow beginning of process to give him sophisticated bionic hands – but it's still not enough for recuperation.
The new Jewish year brought a ray of hope for 13-year-old Assaf: Following Ynet's publication of his story – he lost both hands a few days before his bar mitzvah – readers donated about half the amount required for surgery to give him bionic arms, and Assaf is on his way to have the procedure in the US.
However, funds are still needed to continue his hospitalization and recuperation there.
Assaf Yasour, a resident of northern Israel, lost his hands when he was electrocuted by a high voltage cable.
He has spent four months in Sheba Medical Center and has undergone ten surgeries.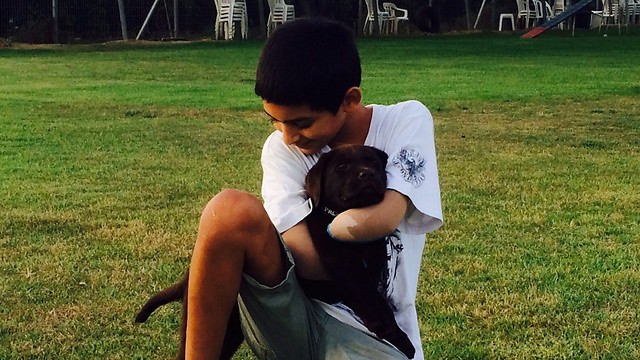 He has received treatments, physiotherapy, and preparations for prosthetic limbs. On weekends, he returns home with his father.
Assaf – curious, talented, energetic, a talented artist and athlete – is trying to return to a normal routine. He paints by holding the brush in his mouth.
"I want to be a regular kid again," he says. "I dream at night that I have both hands again, and that I'm free to do everything like everyone."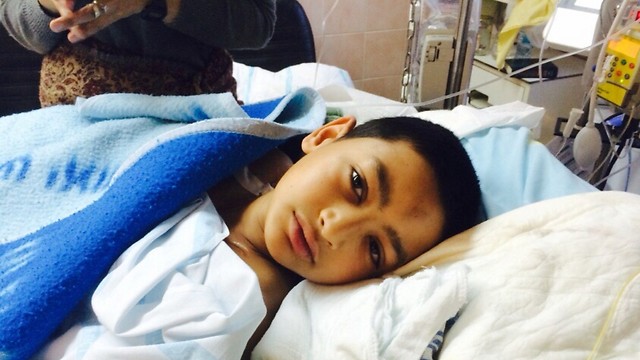 A bionic arms is a prosthetic that can not only perform complex movements but is also connected to healthy nerves and muscles, allowing it to be controlled mentally.
Electrodes in the bionic arm send a signal to the tiny computer it contains to, say, clench a fist.
The cost of treatment and of the bionic arms stands at more than $500,000. Ynet readers donated about NIS 300,000, enough for the flight, tests, purchase of the bionics, and their implantation.
However, more money is needed for the lengthy rehabilitation process.
The Kav Lachayim organization is collecting funds for Assaf. All donations go in full towards giving Assaf bionic arms.
How to donate:
Secure site (in Hebrew):
http://www.kavlachayim.co.il/
Phone:
(+972)3-9250505
As reported by Ynetnews