Woman accused of trying to enter Syria through Turkey; police say she declared sympathy with the ideology of IS, and wanted to give lectures there.
A university graduate and mother of five has been accused of trying to join Islamic State while trying to enter Syria from Turkey last month, a claim denied by her father.
Ayman Kanjou, 44, from Shefa-'Amr, was arrested by the Shin Bet with the assistance of Northern District Police's central unit.
An indictment was filed against her In Haifa District Court Sunday alleging crimes of trying to leave the country illegally and unlawful contact with a foreign agent.
The police representative, supervisor Susanna Zandak, said Kenju traveled to Turkey a month ago with her father. "We received information that she was trying to sneak into Syria in order to join IS, but she did not succeed because the Turks were able to reach her and bring her back to Israel".
However, the woman's 74-year-old father flatly denied the possibility that his daughter had attempted to join the terror group, suggesting she may have been framed.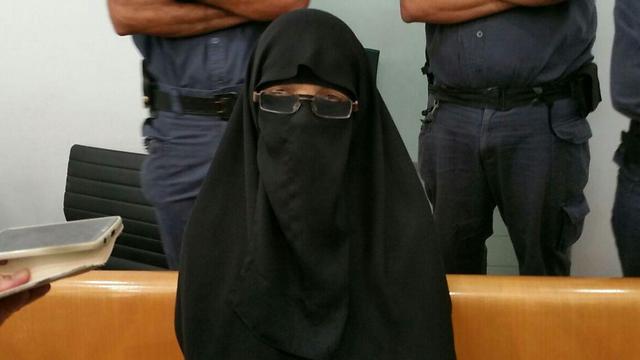 The police representative also said: "On August 28, she was arrested at Ben Gurion Airport. The woman is married, a mother of five children, born in Nazareth. She has a PhD in Islamic Studies and has no criminal record."
The police added that Kanjou declared during her investigation that she sympathizes with the ideology of the Islamic State, and wanted to give lectures there.
Zandak said that the defendant's father is not tied to the offenses. The indictment alleges that during the years prior to her departure from Israel, her interest in IS and its ideology grew. "In the months prior to leaving the country, she used Facebook to connect with Abu Ali Asami who presented himself as associated with IS in Syria. She expressed to him her desire to live in Syria within the organization, and asked for his help."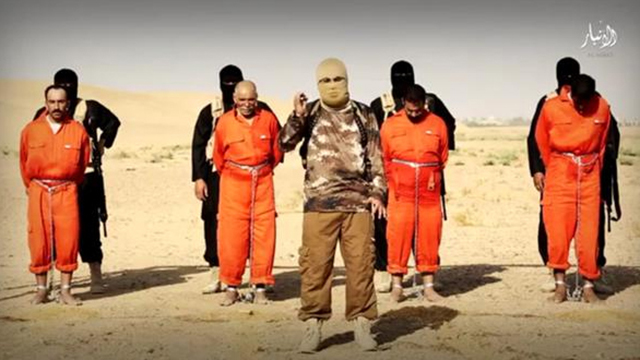 She also allegedly updated Asami, saying that she could teach religion there "and teach activists and fighters the Sharia to raise the spirits and increase their motivation to fight on behalf of the organization. She even stated that it she was prepared to do anything the organization asked of her."
The indictment further alleged that in order to join the organization she searched online about possible ways of getting to Syria. In order to finance her departure, said police, she turned to her father, told him of her intention to go to Syria and asked him would join her. Supposedly, he agreed, and they later bought two airline tickets to Turkey with the intention of going to Syria.
Kanjou stands accused of communicating with Asami via the message application Telegram. He allgedly instructed her that after their arrival in Turkey to buy a Turkish SIM card and to transfer him her new contact information, in order to create a link between herself and IS, who would assist the border crossing into Syria.
Upon arrival in Turkey, according to the accusation, she bought a local SIM cared, and contacted Asami via Telegram. She then purportedly went from Istanbul to Antalia to Adna, all the while staying in touch with Asami and another man from the coordination office. Her father decided to returen to Israel.
"The defendant contacted the coordination office, and later met a man who identified himself as Yusef. He led her, with others, to a house from which they were to leave for Syria. Near the border she was arrested by the Turkish authorities and deported a few days later to Israel," read the indictment.
Her family made it clear that they did not know and did not realize she was planning to join the terrorist group. A relative said: "She usually lectured to local women. Everybody loved her lectures. We never imagined that she would ever think of of ever joining IS. I can not believe this story." He expressed hope that she would soon be released.
As reported by Ynetnews