Supermodel's glamorous nuptials will not be disturbed by unwelcome guests, as authorities have barred civilian pilots and airlines from traveling the area during the event.
Israel's Civil Aviation Authority (CAA) on Friday issue a notice to pilots and airlines declaring the airspace over the Carmel woods a no-fly zone this coming Thursday, during the wedding of model Bar Refaeli.
The company responsible for documenting the event asked for the area to be shut down, since a zeppelin, two private planes, and five drones will be airborne above the event.
The restricted area covers about four square kilometers, and 3,000 feet and above. The notice will be in effect from September 24 at 5pm, and will last until September 25 at 2am.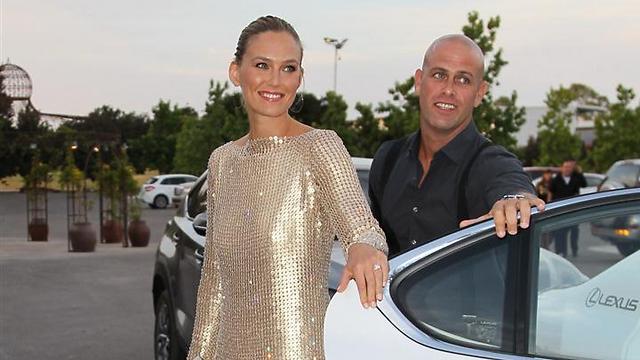 A pilot who planned on flying in the area angrily said of the notice: "Closing public airspace because of a celebrity's request for privacy is like shutting down the Ayalon Highway because a celebrity doesn't want one of the vehicles on the road to photograph them at home."
He added that "even if it's due to safety concerns, the ones who are hurt by it are the pilots, and the resource is taken from the public. Either way, it doesn't smell good at all, and that's putting it mildly."
The Ministry of Transportation said the decision to close the airspace was made for safety reasons, since a large number of aircraft will be occupying the area. "These are safety guidelines that are used when unmanned aircraft are active," the ministry announced. "The guidelines were published in accordance with Civil Aviation Authority regulations and the procedures according to law."
The Refaeli family declined to comment on the matter.
As reported by Ynetnews