Amir Ohana, missing in Uman since Rosh Hashanah, found dead by ZAKA; Israeli authorities working to bring remains back to Israel for burial.
The body of Amir Ohana, the Israeli who has been missing in Uman, Ukraine, since Rosh Hashana, was been found,  disaster victim identification organization ZAKA reported on Saturday. His family has been notified. The Foreign Ministry and Israel's embassy in Ukraine said they were taking steps to bring his body to Israel for burial.
The 28-year-old Ohana, who flew to Uman in order to participate in the annual Rosh Hashanah prayers, had been missing since Tuesday. On that day, he went with friends to "seclusion", a Hasidic tradition. "He told one of the guys that he found a great spot in the woods. Later, he returned there, took his Crocs and disappeared," said Ohana's wife Meital.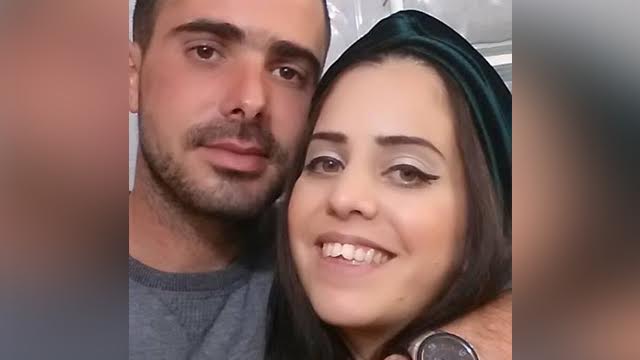 The Israeli police, in cooperation with the Ukraine police and the Israeli consulate, searched for Ohana. The lake he had been near was scanned by divers. According to Meital, her husband went to Uman without insurance, since no company would sell him any due to his epilepsy. ZAKA reports that Ohana apparently had an epileptic seizure and fell into the lake.
For two days, Israel did not send a search and rescue team of its own to find Ohana. "My husband is stuck in some forest in Ukraine and nobody cares. It's all in the Ukrainian government's hands," Ohana's wife said Thurday.
As reported by Ynetnews