Northern Israel experienced its first true rains of the season today, while intense storms set the Negev's rivers flowing.
The dark and yellowish week that shrouded Israel is seemingly coming to end with hail falling in the north, and flooding throughout the south. The rains will continue into Wednesday night, with warm weather expected in the cities and cooler weather along the coast. With rains forecasted to being tommorow afternoon.
Hail began falling in the northern Galilee during the afternoon hours, but the largest quantities of rain were measured in Israel's southern deserts. Powerful flooding was observed in the Bamim and Nekarot rivers in the south, with police warning drivers to beware of flash flooding on the major Arava roadways leading to Mitzpe Ramon.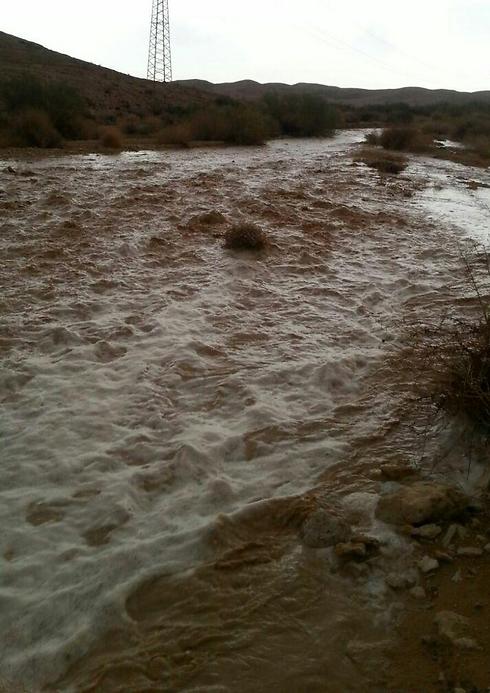 Shani Wolster a resident of the village of Dishon in the Galilee, said that rain and hail had fallen in her area for nearly half an hour during the afternoon. "It was very surprising, especially the hail – which was especially large. We spoke with our friends in the area and they said that they were not experiencing the same weather."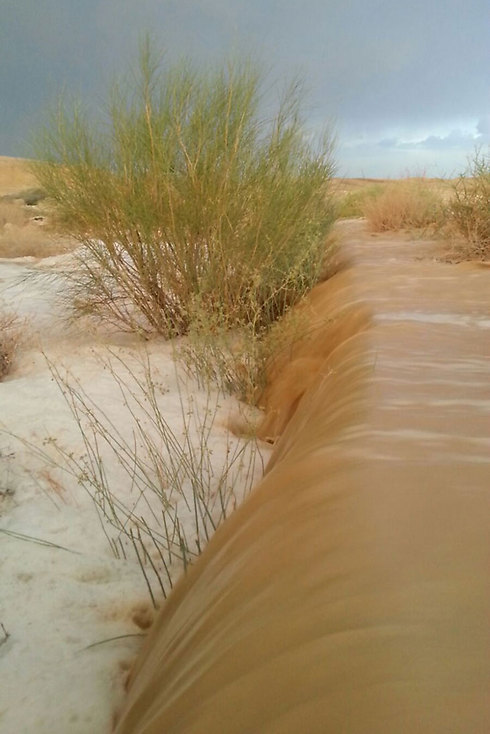 Mark Katz, a ranger with the Israel Nature and Parks Authority Negev branch said, "It felt like judgment day," referring to a storm system that passed through the Faran River area. Katz was driving south on route 40 when he spotted the storm: "It was raining cats and dogs. The river's tributaries began flowing, including the Faran River. There were about 10 lightening bolts a second," Katz said.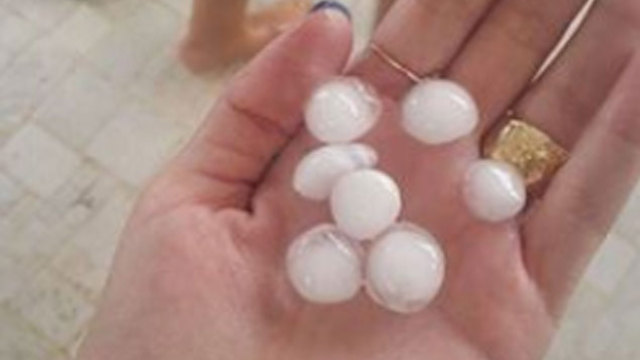 "The window wipers were working full speed, I could barely see anything. There was hail too. The intensity of the rain was crazy. I couldn't see anything due to all the rain, lightning, and wind. It was crazy," he concluded.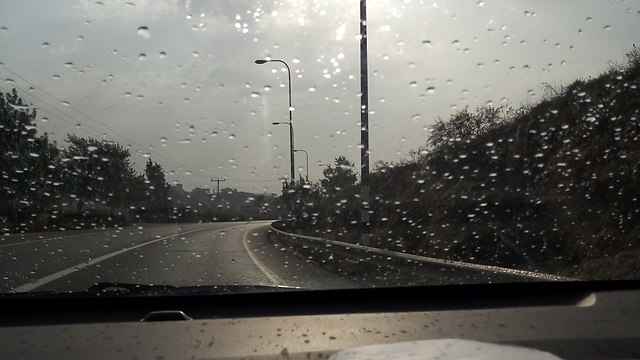 Leor Sudri, a forecaster with "Meteo-tech" said that rains fell across the Golan in the afternoon, with rains being reported in Mitzpe Ramon and the Arava before sundown. "Rains are forecasted in Israel's southeast tonight, including the Arava, and Eilat. There is a flash flood warning in place. The rains will continue in the night," he concluded.
According to Sudri, temperatures are forecasted to drop in the beginning of next week, with autumnal weather expected.
As reported by Ynetnews