The warnings come amidst the third day of clashes between security forces and Palestinian rioters at the holy site, leading to a wave of violence throughout the city.
The EU warned Tuesday against any "provocation" at Jerusalem's Al Aqsa mosque compound as Palestinians and Israeli security forces clashed for a third day.
"The reported violence and escalation (at the site) constitute a provocation and incitement ahead of important Jewish and Muslim holy days," European Commission spokeswoman Maja Kocijancic told reporters in Brussels.
"It is crucial that all parties demonstrate calm and restraint and full respect for the status quo of the holy sites," Kocijancic said. The 28-nation EU had recently "issued an appeal for full respect of the holy sites and said very clearly that any change of the status quo would have deeply destablizing effects," she added.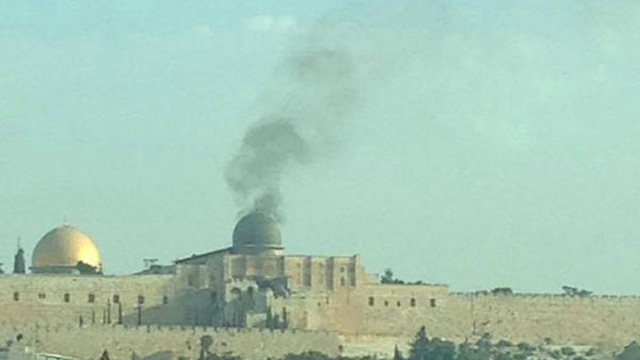 The site is the third-holiest in Islam but also venerated by Jews as the Temple Mount, the holiest site in Judaism. Protesters fear Israel is seeking to change rules governing the site which allow Jews to visit but not pray, despite Israeli denials.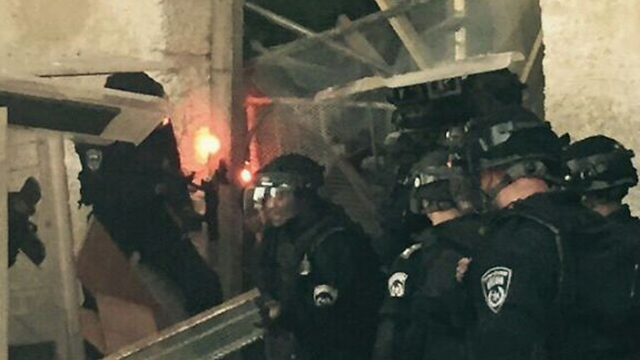 Jordan's Minister for Media Affairs and Communications Mohammad Momani demanded the Israeli government stop its "provocative acts" and raids on Al-Aqsa Mosque and the temple mount compound, and to cease its attacks on holy sites.
Momani, who is also the Jordanian government's spokesperson, stressed that Jordan will "continue efforts confronting all Israeli attempts and measures against Islamic and Christian sites in Jerusalem, and said the Kingdom will carry on with its mission to safeguard holy shrines in Jerusalem."
He continued to say that Jordan was examining all legal and diplomatic options were being reviewed in order to protect the holy sites from the "Israeli attacks."
The UN and US have urged restraint on both sides amid the latest clashes.
As reported by Ynetnews