Ethan Schmidt and Shannon Lamb both taught at Delta State University.
A photo on the school's website shows them standing together, smiling at a 2013 holiday party. That same year, Schmidt thanked Lamb in the acknowledgments of his book.
Now, Schmidt is dead after someone shot him Monday in his office on the school's campus in Cleveland, Mississippi. Police say Lamb is a suspect in the slaying.
Lamb remains at large and is considered armed and dangerous, Cleveland Police Chief Charles Bingham said Monday evening.
Police in a city 300 miles away also described Lamb as a suspect in another homicide there.
"We do not have the suspect in custody at this moment, but we are actively pursuing him," Bingham said.
He declined to detail a motive in the case.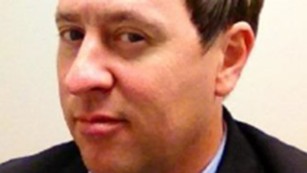 "Right now we have no motive," Bingham said, "and we're not going to speculate on a motive until we have facts in hand."
Authorities named Lamb as a suspect hours after finding Schmidt dead in his office. Schmidt was shot in the head, Bolivar County Deputy Coroner Murray Roark said.
Investigators said they believe the suspect drove away from the campus after the shooting. He could be driving a black Dodge Avenger, authorities said, asking anyone with the information to call police.
"At this time we don't think he's on campus," Bingham told reporters, "but we're not taking anything lightly."
The university, which is about 115 miles south of Memphis, Tennessee, remained on lockdown hours after the shooting, University President William LaForge told reporters.
But he said buildings at the school had been cleared.
"We have checked the campus out thoroughly," LaForge said. "We believe that our buildings are clear. And our students, most importantly, are safe."
Officials canceled classes for the remainder of the day Monday and Tuesday.
A biography of Lamb posted on the school's website says he received his Ph.D. from Delta State in 2014, and has taught geography and social sciences education courses there.
Connected to another case?
Police in Gautier, Mississippi, say Lamb is also a suspect in the killing of a woman found dead Monday morning in the coastal city, which is about 300 miles away from the university.
Gautier Police Detective Matt Hoggatt told reporters that Lamb is wanted in the shooting death of 41-year-old Amy Prentiss, who he lived with, CNN affiliate WLOX reported.
Police described the shooting as an "isolated domestic incident."
Authorities said they received a call Monday morning reporting a shooting and discovered Prentiss dead inside a Gautier home.
'Beloved' professor
At Delta State, the hunt for Schmidt's killer brought together campus police and city police as well as the Mississippi Highway Patrol, Bolivar County Sheriff's Department and agents from the Bureau of Alcohol, Tobacco, Firearms and Explosives.
The school said it was scheduling a series of counseling sessions for Tuesday.
"We lost one of our beloved professors today," Michelle Roberts, vice president of university relations, told reporters. "We are grieving on this campus."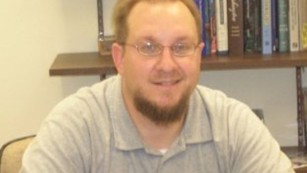 Schmidt's Delta State biography says that he taught undergraduate courses in American history, and completed his Ph.D. at the University of Kansas in 2007. Schmidt had written several books and scholarly papers and had expertise in Native American history.
Before working at Delta State, he taught for six years at Texas Tech University in Lubbock, where he received the President's Award for Excellence in Teaching in 2011.
As reported by CNN