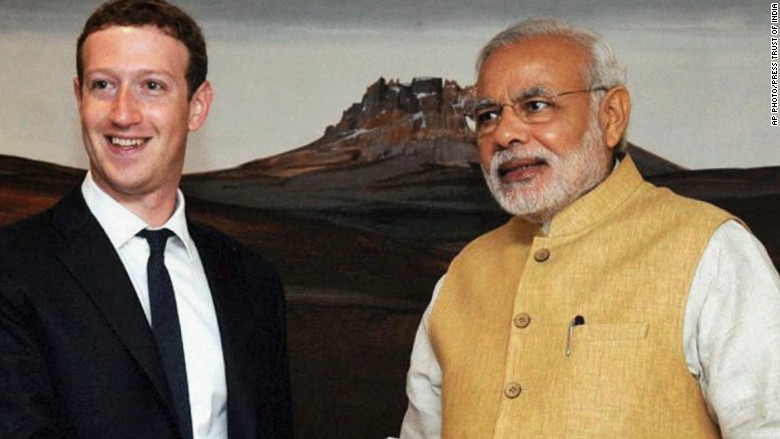 On September 27, he will travel to Facebook's (FB, Tech30) headquarters in California for a townhall style Q&A about "how communities can work together to address social and economic challenges."
"I had the chance to visit Prime Minister Modi in India last year and it's an honor to have the chance to host him here at Facebook," company CEO and co-founder Mark Zuckerberg wrote in a post on Sunday.
Modi was elected India's leader last year on promises to revive the country's economy and make India more business friendly. He has faced opposition from farmers and unions, however, and India's parliament failed to pass key initiatives this summer.
Earlier this month, his plans to reform labor laws prompted millions of workers to strike.
But Modi says he isn't afraid of tough questions. He posted about his visit with Zuckerberg on his Facebook page Sunday: "This programme will be incomplete without your participation […] I urge you all to share your questions."
His post received nearly 2,000 comments in 12 hours, adding to the 24,000-plus on Zuckerberg's post. Modi also encouraged people to submit questions on his mobile app.
"The interaction will cover a wide range of issues and will surely be a memorable one," Modi added.
A video of the interview will be live streamed on Zuckerberg's and Modi's Facebook pages.
Modi has been a friend to tech giants. In early August, a group of tech firms — including Foxconn and Xiaomi — announced plans to invest $5 billion in building more Indian factories.
As reported by CNN