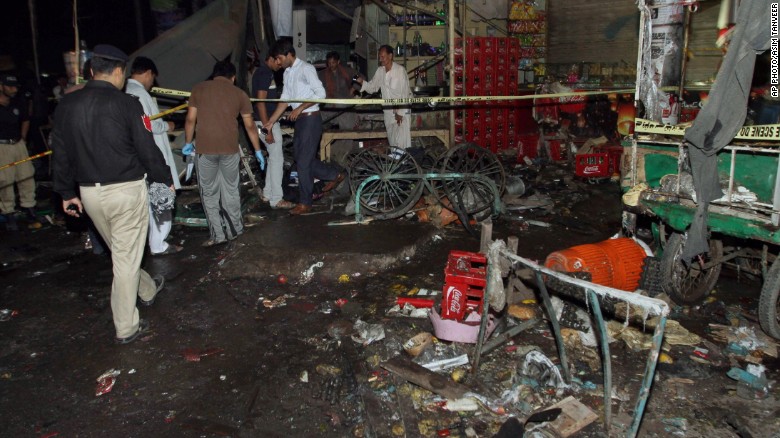 At least 10 people are dead and 59 injured after an explosion ripped through a busy road in the Pakistani city of Multan late Sunday, a senior police official said.
The blast was likely the result of a suicide attack, Zahid Saleem Gondal told CNN, saying the bodies of the alleged attacker and a facilitator were among those at the scene.
Pakistani Prime Minister Nawaz Sharif expressed grief over the loss of life and directed authorities to provide special medical care to those injured, according to statements released by his office.
Although suicide attacks are somewhat on the decline in Pakistan, militancy is on the rise in southern Punjab province, in which Multan is located.
As reported by CNN