A report says that Antoine Lahad, former commander of the Israeli-backed South Lebanon Army, is dead and will be buried in Lebanon, sparking a social media firestorm.
A report published this week in a French-language Lebanese newspaper claimed that former South Lebanon Army (SLA) commander Antoine Lahad, 88, had died in Paris, triggering controversy in Lebanon.
Many in Lebanon fumed at the reported intention to hold a funeral or memorial service in his birthplace, and thousands protested on social media. They called for a protest on Monday afternoon on the road leading to Beirut's international airport in hopes of preventing a burial in Lebanon.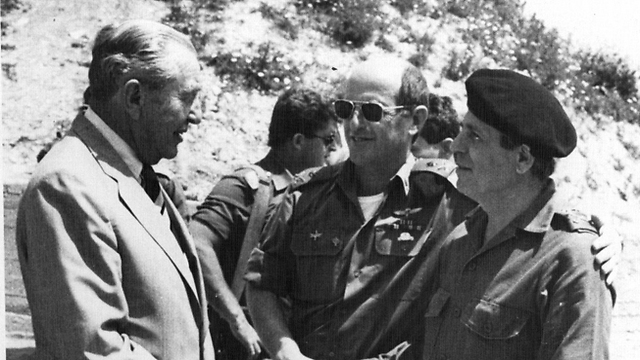 Lahad commanded the SLA from 1984 until it disbanded in 2000, when the IDF left southern Lebanon. The SLA, born of Lebanon's lengthy civil war in 1976, fought the PLO and Hezbollah and received Israeli backing.
Under Lahad's leadership, the SLA transformed itself from a Christian-denominated militia to a professional military organization without a specific allegiance.
When the IDF withdrew from Lebanon in 2000, Lahad sought to join his wife and children in Paris, but was rejected by French authorities, and he moved to Israel. In interviews, he strongly criticized the actions of the Israeli government, and then-prime minister Ehud Barak in particular, during the withdrawal from Lebanon. Five years ago, he managed to make Paris his residence.
The report of his death has caused tremors throughout social media in Lebanon. A Facebook page opposing his burial in Lebanon has seen over 6,000 members join. "Because Lebanon is the land of the resistance and the martyrs and because the collaborator Antoine Lahad and his ilk were the bleeding wound of our families on the motherland," wrote one user.
As reported by Ynetnews