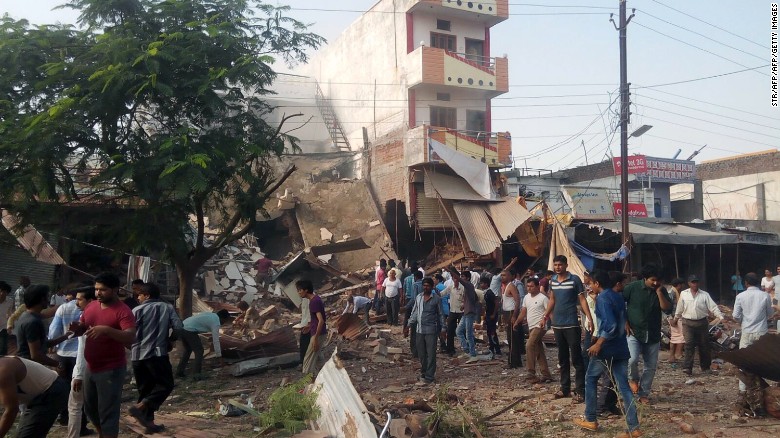 New Delhi – At least 89 people were killed and scores injured when a building that housed mining explosives blew up in central India on Saturday, a state office reported.
Some of the injured are in critical condition, according to the chief minister's office in the state of Madhya Pradesh.
The building in Madhya Pradesh's Jhabua district was part commercial and part residential, police superintendent G.G. Pandey said.
A tenant was storing licensed mining explosives, police said. A fire may have triggered the blast, but an inquiry has been ordered to determine the exact cause, Pandey said.
Some of the dead included customers at an adjacent restaurant. The impact of the blast was also felt across the road, where a few other houses also suffered damage, police said.
About 100 people were injured, said Arun Sharma, Jhabua's chief medical officer.
As reported by CNN