MDA volunteer Yam Carmel was walking through the Jerusalem museum when he saw a man collapsed on the floor. Performing CPR, he was able to save the man's life.
An Israeli teenager saved the life of an American tourist who suffered a cardiac arrest, while on a school trip to the Yad Vashem Holocaust Museum in Jerusalem.
The American tourist was walking through the Yad Vashem museum, when suddenly he collapsed.
Luckily for him, a 17-year-old Isreali teenager who volunteers at Magen David Adom (Israeli first aid and paramedical service) was also touring the museum with his high school class, and quickly came to his aid.
Yam Carmel, a senior at the Ort Rabin high school in Gan Yavne, was in Yad Vashem ahead of his class trip to Poland, where Israeli students learn about the Holocaust by seeing the extermination camps and ghettos first hand.
Carmel noticed the man collapse, immediately ran to him, and started CPR.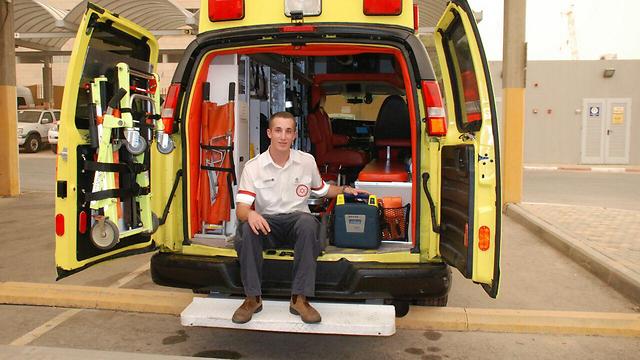 The 52 year-old American suffered a cardiac arrest. "I saw him on the floor about 30 meters in front of me," said Carmel, "I ran to him, realized that something wasn't right, I checked for signs of consciousness and he didn't respond. He didn't have a pulse and wasn't breathing, and I started compressions."
Because he was on a school trip, Carmel didn't have any outside means for resuscitation, and he initially did it on his own.
"I didn't have equipment, let's call it 'by hand', no gloves or anything. For several minutes I did compressions alone in the field."
He did, however, receive help from people around him. "I asked a passerby to call 101 (number for emergency medical services in Israel) and get an ambulance, and sent another one to get a defibrillator. By law, crowded places have to have a defibrillator on the premises. As I understand, he got it from another group of school kids. That passerby connected the defibrillator to the patient while I was compressing. After one round of compressions, the device diagnosed arrhythmia in the heart, which required an electric shock. Following protocol, I checked for a pulse. It returned and then an MDA paramedic team arrived."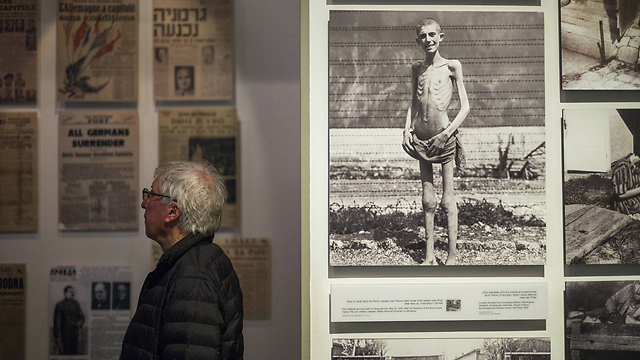 The tourist was taken to the Shaare Zedek Medical Center in Jerusalem, sedated and ventilated. He is still hospitalized there, in severe but stable condition. His life is not in any immediate danger.
"We started resuscitation early and that is very important. Four to six minutes after the loss of consciousness there is a risk of brain cell loss and brain damage, and as far as I know we started resuscitation a minute after that."
Carmel is a first aid respondent at MDA, and has received intensive care training during his high school years. Last summer, he went through an advanced MDA instructor course.
"The students were shocked. I ran to the patient and started CPR while the group was in the area. A lot of kids saw it. Amazing responses – hugs, people saying 'well done, you saved the guy,' and really it's not a given," said Carmel.
"I believe that as an MDA volunteer, I have to be prepared for any scenario 24/7. I saw the situation, I'm glad I did what's expected of me as I've been instructed. I'm very happy that it helped and the man lived. It's what makes me happy, I don't see heroism in it. I see it as performing my job well," he added.
As reported by Ynetnews