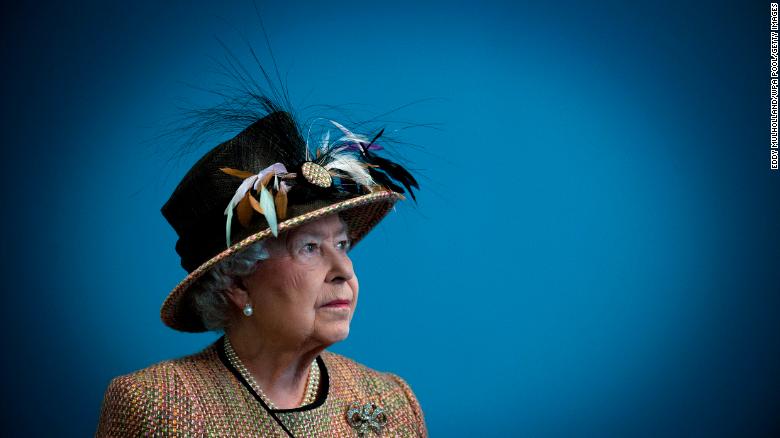 London – Queen Elizabeth II has thanked people from around the world for their messages of "great kindness" as she marked the day she becomes the longest-reigning monarch in British history.
Already the country's longest-lived monarch and the world's oldest-serving sovereign, Elizabeth will pass the record set by her great-great-grandmother Queen Victoria around teatime Wednesday after 63 years and 216 days on the throne.
While there were no official engagements to mark the occasion, the queen and her husband, Prince Philip, were in Scotland for the opening of the new Scottish Borders Railway, running from Edinburgh to Tweedbank.
Cheers and applause greeted the monarch as she unveiled a plaque for the railway and noted "another significance" in a short address.
But she was characteristically unwilling to dwell on her achievement, saying simply: "Inevitably, a long life can pass by many milestones; my own is no exception.
"But I thank you all, and the many others at home and overseas, for your touching messages of great kindness."
Cameron: 'Historic milestone'
Prime Minister David Cameron paid tribute to the Queen in an address to the UK Parliament.
"It is of course typical of her selfless sense of service that she would have us treat this day just like any other," he said.
"But Mr. Speaker, while I rarely advocate disobeying Her Majesty — least of all in her own Parliament, I do think it is right that today we should stop and take a moment as a nation to mark this historic milestone and to thank Her Majesty for the extraordinary service that she has given to our country over more than six decades."
The queen has worked with 12 prime ministers in the course of her long reign, Cameron pointed out, and has "met more people than any other monarch in history."
Her rule, extending through decades of enormous change around the world, has also seen 12 U.S. presidents and seven popes in office.
The nation should be proud of its monarch, Cameron said. "She has served this country with unerring grace, dignity and decency, and long may she continue to do so."
As well as ruling the United Kingdom, Elizabeth is head of state of 15 other Commonwealth nations, including Canada, Australia and New Zealand.
As reported by CNN