Attorney general rejects petition by religious players, labor court ruling that soccer matches held on Shabbat are illegal.
Israeli soccer authorities called off a threatened strike on Wednesday after the attorney-general, Yehuda Weinstein, announced that nobody would be prosecuted for playing on the Jewish Sabbath.
It all began with a petition the Israel Football Players Association (IFPA) filed with the Labor Court against holding National League games on the Jewish day of rest, and Judge Ariella Gilzer-Kats' ruling that without a Shabbat permit, holding matches on Shabbat is a criminal act. The Israel Football Association (IFA) and the Premier League Administration turned to Economy Ministry Aryeh Deri and asked him to regulate the issue in a law. Until then, they declared, all soccer games would be suspended.
Minister Deri refused to publicly comment on the affair, and Culture and Sports Minister Miri Regev handed the ball over to Attorney Weinstein asking him to hold back on the decision for two months while she appoints an intra-ministerial team to find a formula for the regulation of soccer matches on Shabbat.
Sources close to Weinstein told Yedioth Ahronoth that, "He is very positive and is looking for a way to preserve the status quo that has existed since the State's establishment."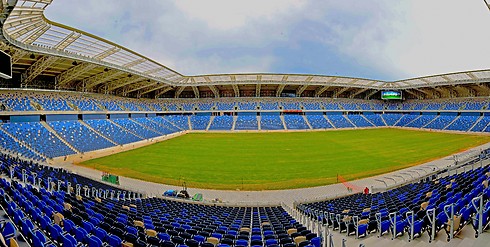 In 1951, the Knesset enacted a law prohibiting employees to work on Shabbat, but over the years a number of arrangements were developed as a basis for the status quo principle and creative solutions were found to allow business, cultural and sports activities on the day of rest.
According to the dry law, the economy minister can issue a special permit for working on Shabbat, but because the current minister is also the chairman of an ultra-Orthodox party, it's unlikely he would agree to do so.
Minister Regev said Tuesday, "We should have found a solution even before turning to the Labor Court. The Sabbath is a day of rest, and we should allow them to do so from a social point as well. On the other hand, there are people who observe Shabbat and want to enjoy soccer games too. In its conduct until now, the IFA has been excluding people from the football fields."
At this stage the decision applies to soccer only, but the entire Israeli sports industry could experience a major jolt if soccer were not played on Shabbat. The IFA and the Premier League Administration contacted other sports associations and the Olympic Committee in order to create a front of the strong forces in Israeli sports, including a threat to halt all activities, as many competitions are held on Saturdays in many Olympic sports.
'The footballers are hypocrites'
More than 68 percent of the Premier League players were in favor of moving the soccer matches from Shabbat to weekdays before Weinstein's decision Wednesday. The IFPA collected 240 signatures of players from 13 teams who support the move. Maccabi Tel Aviv is the only team which failed to provide the organization with its players' views on the issue.
Senior Maccabi Tel Aviv footballer Eran Zahavi told Yedioth Ahronoth in an interview last weekend, "Although I understand where the move's initiators are coming from, I am not in favor of banning soccer games on Shabbat. That's how soccer has been played here for 100 years. Whoever can't play on Shabbat should play in the lower leagues. It's a tradition. Soldiers want to watch us, television, fans. Soccer has to be played on Shabbat."
Despite the massive support from Premier League players, the deciding factor will likely be the big sums of money arriving from the Israel Sports Betting Board and the broadcasting bodies, who prefer that the games will be held on Shabbat.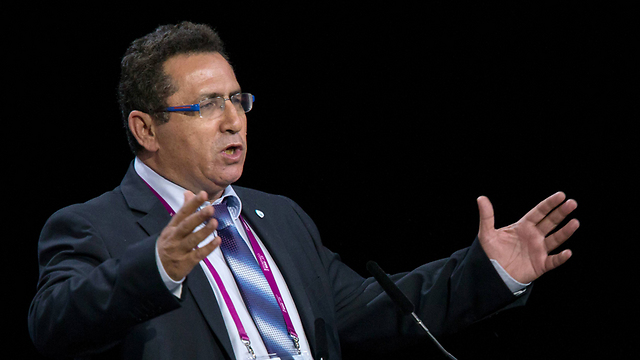 And there is the national team's problem as well. IFA members worked on Shabbat in Cardiff ahead of Israel's match against Wales, without a permit of course. The Israeli team's upcoming game, against Cyprus, will be held next month on a Saturday evening, requiring IFA members to work on Shabbat again and the players to hold training sessions during the holy day.
"The footballers are hypocrites," says a senior Israeli soccer source. "If those who started this mess had the option of playing in the Premier League, they would have ran there and played on Shabbat. They chose to play soccer from age zero and always did it on Shabbat. The problem is that the IFPA is happy to ride on this issue, as it gives it a lot of publicity. They even dared to ask Minister Deri not to accept Minister Regev's request. These players are cutting off the branch they are sitting on."
The soccer clubs' heads, who understand the economic ramifications, are against holding the games on weekdays. "My players can sign what they want about the Sabbath," says Hapoel Haifa owner Yoav Katz, "but it's clear that if there will be no games on Shabbat, fewer fans will arrive at the soccer fields, there will be fewer television broadcasts and then I will explain to the players that I have to cut their salaries by half. I am sure they will remove themselves from the list and demand to play on Shabbat.
"Games are played on Sunday in the United States too. There is no need to go to the direction of religious coercion. Israel is an enlightened and modern country, and what is happening now is reminiscent of the Taliban and Iran."
IFA chairman: There is no religious war
Five days before the National League opened, the Sports Channel, which holds the franchise for broadcasting the games, decided to move the main game to Saturday and air it on an open channel.
On August 17, the footballers' representatives arrived at Minister Deri's office, and he accepted their request and demanded that the games would be moved to Saturday evening or to a weekday. He quoted a ruling delivered by former Supreme Court Judge Dalia Dorner, in which she noted that "Shabbat is a national value as much as it is a religious value."
After Deri's demand was turned down, the players turned to the Labor Court, which ruled in their favor. One of the players, Guy Dayan of Hapoel Afula, who became famous for pulling a skullcap out of his sock after scoring a goal, said in response, "Have we won? Not yet. We are in the midst of the battle. It all began two years ago, when we spoke about not wanting to play on Shabbat. Many players in the National League are observant. Deri helped us very much. It all gained momentum thanks to him."
IFPA Chairman Nir Alon added, "The players signed in the league, knowing that they won't be playing on Shabbat. They were later joined by players from the Premier League."
Meanwhile, on Tuesday, the IFA management unanimously approved the decision not to hold soccer games in all leagues and all ages during the weekend, as long as there is no work permit. The management members authorized IFA Chairman Ofer Eini, CEO Rotem Kamer and legal advisor Efraim Barak to look into any offer related to the issue, approve or reject it.
"There is no religious war here and there will be no religious war," said Eini. "We are interested in maintaining the status quo and receiving a permit which will guarantee that we are operating in accordance with the law and within the law.
As reported by Ynetnews