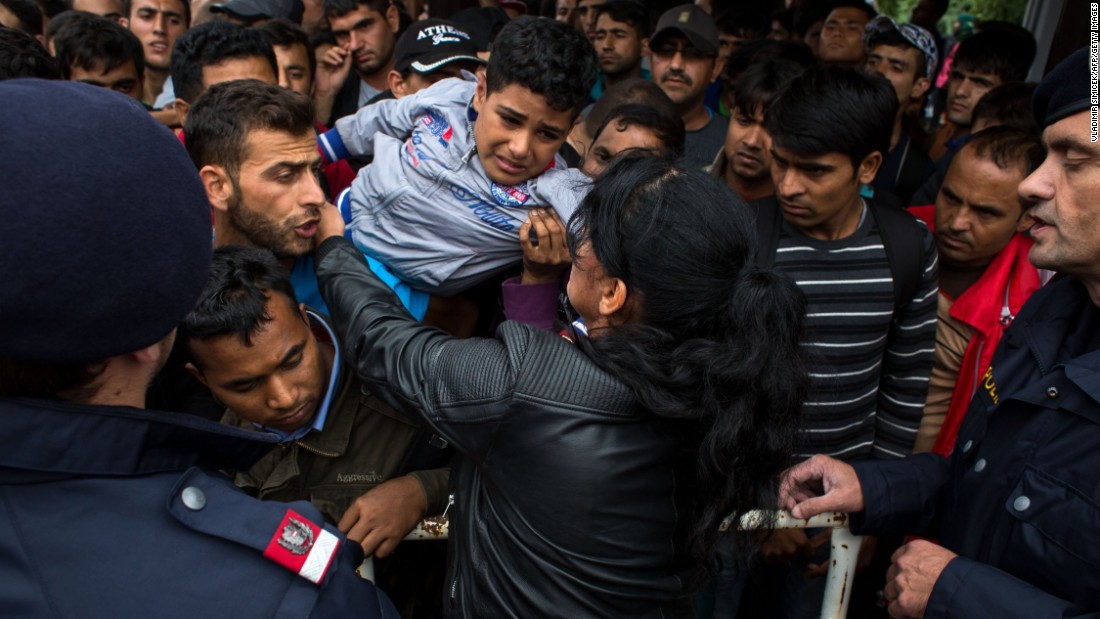 Hundreds of thousands of migrants are pounding on Europe's invisible doors — dirty, exhausted and desperate to escape the daily carnage in their homelands.
But their arrival also puts a strain on European countries' resources. Germany expects to take in 800,000 refugees and says it will spend at least 6 billion euros ($6.7 billion). Austria, which received 16,000 migrants in just two days, said it won't be able to keep up with this pace.
At the same time, several oil-rich Arab nations closer to the conflict zones have come under harsh criticism because they've taken in virtually no refugees.
So are countries obligated to house refugees? If so why?
For the most part, it boils down to an international treaty.
What does the treaty say?
The 1951 Refugee Convention was adopted after World War II, when hundreds of thousands of refugees were displaced across Europe.
The treaty defined what a refugee is — someone who is seeking refuge from persecution. It also gives them a very important right — the right to not be sent back home into harm's way, except under extreme circumstances.
"Since, by definition, refugees are not protected by their own governments, the international community steps in to ensure they are safe and protected," said the UNHCR, the United Nations' refugee agency.
The treaty was amended in 1967, in part to include refugees from around the world.
And according to the provisions, "refugees deserve, as a minimum, the same standards of treatment enjoyed by other foreign nationals in a given country and, in many cases, the same treatment as nationals," the UNHCR said.
Over the decades, more than 50 million refugees have been resettled.
Who has signed on to the treaty?
Over the past several decades, 142 states have signed on to both the 1951 Refugee Convention and the 1967 protocol.
Hungary is one of the signatories. But it has been criticized by migrants and activists who say refugees are left in decrepit conditions as they await transfer. Now, Hungary is erecting a fence at the Serbian border to help control the flow of migrants.
Countries outside of Europe are also stepping up to handle the current flood of refugees. Venezuela, another signatory to the treaty, said it will take in 20,000 refugees. Australia said it has absorbed 4,500 refugees from Syria and Iraq over the past year.
Noticeably absent from the list: the Gulf states of Saudi Arabia, Kuwait, Bahrain, Qatar, Oman and the United Arab Emirates.
How many refugees has Europe taken in this year?
Well over 366,000 refugees have crossed the Mediterranean Sea to Europe this year, the UNHCR said. Another 2,800 attempted the journey, but either died or disappeared.
The vast majority of refugees come from three countries: Iraq, where migrants are fleeing the brutality of ISIS; Afghanistan, which has been devastated by war; and Syria, where civilians are grappling with both ISIS and indiscriminate attacks wrought by the country's civil war.
What rights do refugees have?
In addition to not getting sent back to their home countries, refugees have several other rights, including: