Uriel Cohen, a former El Al captain, dies at 90, 45 years after tackling terrorists trying to kill Israeli passengers at a Munich airport.
Former El Al captain Uriel Cohen passed away on Saturday, 45 years after he tackled a terrorist attempting to throw a grenade at Israeli passengers at Munich-Riem Airport. Among the passengers were actors Assi Dayan and Hanna Maron, who was severely wounded.
"To us, he was our hero," said his widow, Hagit Cohen.
Cohen was 90 when he passed away. Before the establishment of the State of Israel, he was a member of Etzel (a Zionist group in Mandatory Palestine), and was wounded in Jerusalem in 1948. He later lived in Savyon and in recent years moved with his wife to Givatayim.
He leaves behind a wife, five children and 14 grandchildren.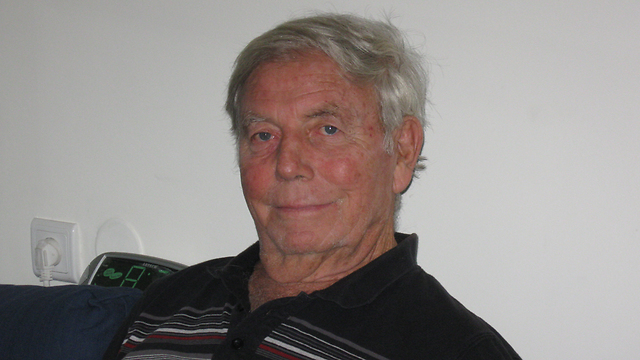 The attack in Germany occurred on February 10, 1970, at 12:50pm. An El Al plane on Flight 435 from Israel had landed at the airport shortly before. Some passengers intended to continue to London, including the actors, who were on their way to a bus that would take them to a connecting flight. A scream was suddenly heard and three young Arab men came from the direction of the transit hall stairs, shouting and running towards the bus, ordering passengers to put their hands up.
The captain tackled the assailants, but they managed to toss two hand grenades at the bus. One of the terrorists pulled out a gun, and another grenade was thrown. Arye Katzenstein of Haifa, 32 at the time, was on the bus with his father and sprinted towards one of the grenades. He used his body to prevent other passengers from being wounded. He died at the scene and his father was severely wounded.
After the attack, the plane's pilot, Uri Binah, recalled the moments of terror. "Assi Dayan and I walked in front and Hanna Maron and the captain walked behind and chatted. Suddenly Dayan said to me, 'Uri, there are three suspicious Arabs walking around'. 'Where?' I asked. Assi pointed the Arabs out to me – and I was stunned. Each one of the three held a hand grenade and yelled something unclear."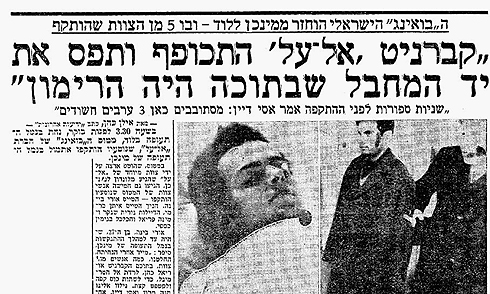 Binah described Captain Cohen's heroism, "One of the two terrorists pulled the grenade's pin and ran towards the captain. He made a move as though he was bending down and grabbed the terrorist's hand, the one holding the hand grenade. I knew that there could be an explosion at any second. I shouted something to Assi and we both instinctively began running away, each one in a different direction. While running, I saw Uri bending over the terrorist and still holding his hand. Then I heard two explosions one after another. I saw the captain lying wounded with the terrorist next to him."
Soon after the attack, Defense Minister Moshe Dayan called his son Assi, who said that according to rumors in Munich, the terrorists were targeting him. It was Dayan who accompanied Maron in the ambulance to the hospital.
According to an article in Yedioth Ahronoth at the time, as Maron lay sprawled on the airport floor, Dayan crouched next to her and Maron mumbled, "Assi, don't leave me," before losing consciousness.
El Al said of Cohen's passing, "The El Al family bows its head with the passing of Captain Uriel Cohen, who acted with determination and courage to prevent terrorists from hurting El Al passengers, and bravely overtook a terrorist on an El Al flight in Munich in 1970. May his memory be blessed."
As reported by Ynetnews