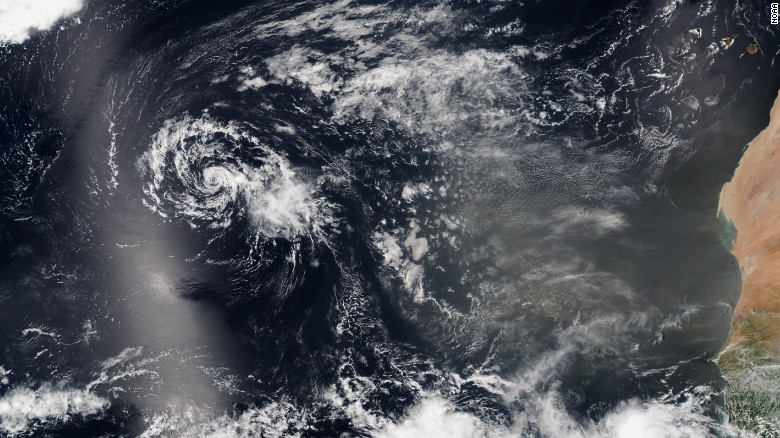 Tropical Storm Grace came to life in the eastern Atlantic Ocean on Saturday, but the storm may fall apart before it can threaten people on land, the National Hurricane Center said.
Grace, with its maximum sustained winds of 40 mph, is about 285 miles southwest of the Cape Verde Islands and at least five days east of the Lesser Antilles.
Forecasters said Grace should strengthen during the next day or so, but then the storm will run into vertical winds that will cause it to weaken or break up. It also will be adversely affected by dry air, the hurricane center said.
Tropical Storm Grace is headed west at 14 mph.