Saudi Arabia is satisfied with assurances from US President Barack Obama about the Iran nuclear deal and believes the agreement will contribute to security and stability in the Middle East, a senior Saudi official said on Friday.
Saudi King Salman met with Obama at the White House on Friday to seek more support in countering Iran, as the Obama administration aimed to use the visit to shore up relations after a period of tensions.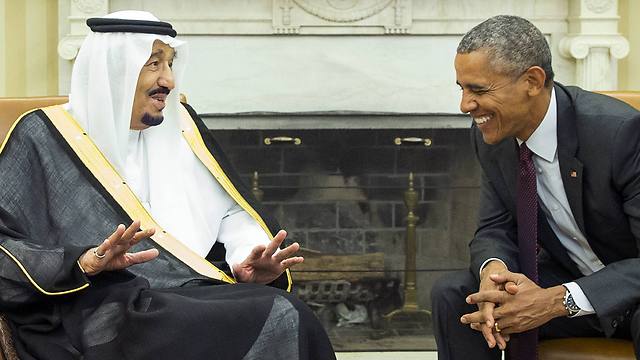 Speaking after the meeting between Obama and Salman, Saudi Foreign Minister Adel al-Jubeir said Obama had assured the Saudi king that the agreement prevents Iran from acquiring a nuclear weapon, includes inspections of military and suspected sites, and has a provision for the snapback of sanctions if Iran violates the agreement.
Under those conditions, al-Jubeir said, Saudi Arabia supported the deal.
"Now we have one less problem for the time being to deal with, with regards to Iran," al-Jubeir said. "We can now focus more intensely on the nefarious activities that Iran is engaged in the region."
London-published newspaper ASharq al-Aswat quoted American officials saying that Obama expressed US commitment to expedite shipments of American military equipment in accordance with current agreements. According to these officials, Obama sought to allay Saudi fears about Iran's growing regional influence and interventions.
The Al-Watan newspaper, closely linked to the Saudi monarchy, published its story on the meeting under the headline: "Saudi-American agreement to handle the (regional) crises".
The visit is the king's first to the United States since ascending to the throne in January 2015, and comes after the United States agreed to a nuclear deal with Iran in July.
The US-Saudi relationship has suffered strain because of what Riyadh sees as Obama's withdrawal from the region, a lack of direct US action against President Bashar Assad in Syria, and a perceived US tilt towards Iran since the 2011 Arab uprisings.
But the countries share many strategic objectives and depend on each other on a number of core security, economic, and political issues.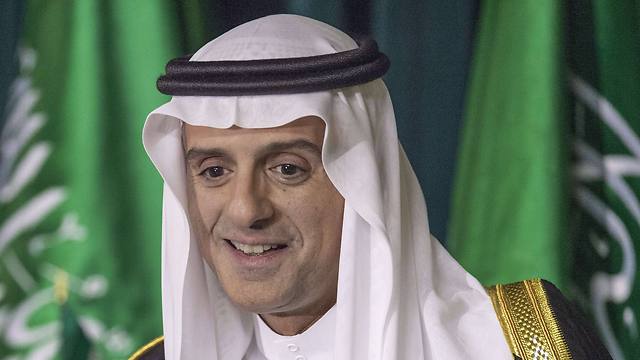 Gulf Arab states had previously expressed their support for the Iran nuclear deal, but fear that the lifting of sanctions on Iran would enable it to pursue destabilizing policies in the Middle East.
Salman skipped a Gulf Arab summit at Camp David in May, a move widely seen as a diplomatic snub over Obama's Iran strategy, though both governments denied that interpretation.
Critics say the nuclear deal will empower Iran economically to increase its support of militant groups in the region.
Saudi Arabia and Iran are opposed on a number of regional issues, especially the four-and-a-half-year-long Syrian civil war and unrest in Yemen, where a coalition of Arab states led by Riyadh, assisted by the United States, are targeting Iran-allied Houthi forces.
Obama said on Friday that he and Salman share concerns about Yemen and the need to restore a functioning government and address the humanitarian situation there.
US Deputy National Security Advisor Ben Rhodes said ahead of Salman's visit that the United States believed more care needs to be taken to avoid civilian casualties in the air strikes against Houthi forces in Yemen.
Al-Jubeir said on Friday that the humanitarian crisis in Yemen was being exacerbated by the Houthis and that supplies were at risk of being diverted from Yemenis who need them most, but that Saudi Arabia was working with international organizations to send supplies to Yemen.
A Saudi-led coalition has been conducting air strikes across Yemen against Iranian-allied Houthi forces since March, pushing back Houthi forces but drawing criticism from international aid and rights groups for a mounting civilian death toll.
Saudi Defense Minister Mohammed bin Salman also met on Friday with US Secretary of Defense Ash Carter and the two discussed Saudi Arabia's underlying defense requirements, the Pentagon said.
The Obama administration is focused on providing the assistance that the president promised at the Camp David summit, including helping Gulf states integrate ballistic missile defense systems and beef up cyber and maritime security.
Saudi Arabia remains the world's largest oil exporter, and its commitment to pumping oil freely despite a recent price decline has helped contribute to sustaining the US economic recovery. Obama and Salman will discuss the world economy and energy issues, Obama told reporters on Friday.
Saudi Arabia has also joined the United States and other Arab states in air strikes against the Islamic State jihadist movement in Syria, also called ISIS.
"We continue to cooperate extremely closely in countering terrorist activities in the region and around the world, including the battle against ISIS," Obama said on Friday.
Obama and Salman discussed the potential fast-tracking of the release of American military technology and weapons systems to Saudi Arabia, al-Jubeir said, and discussed a "new strategic partnership" between the two countries, although he gave few details.
The Gulf state is in advanced discussions with the US government about buying two frigates based on a coastal warship that Lockheed Martin Corp is building for the US Navy, a deal valued at well over $1 billion.
The sale would be the cornerstone of a long-delayed multibillion-dollar modernization of the Royal Saudi Navy's Gulf-patrolling eastern fleet of aging US warships and would include smaller patrol boats.
As reported by Ynetnews