Ukrianian Jewish community brings fictional village to life to house Jewish refugees from conflict zone with pro-Russian rebels.
Kiev – Thousands of people were uprooted from their homes in eastern Ukraine over the past year, since the beginning of fighting between pro-Russian rebels and Ukrainian troops. Among the refugees are also many Jews, and now they have a new home.
It is unlikely that Sholem Aleichem (the pen name of Jewish author Solomon Naumovich Rabinovich) ever imagined that the fictional village of Anatevka, where Fiddler on the Roof protagonist Tevye the Dairyman lived, would become a real Jewish village in Ukraine – a hundred years after his death.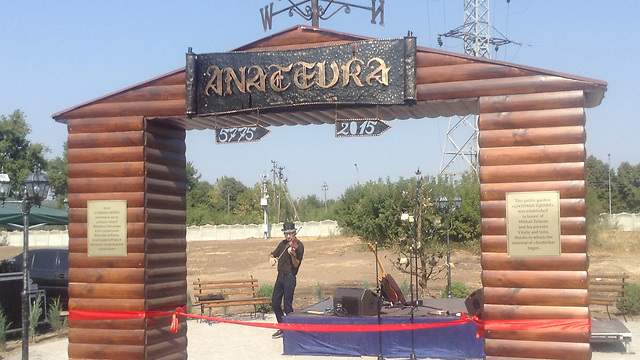 But on September 1, the same day that students around the world returned to school, an opening ceremony was held near Kiev for the Jewish village of Anatevka where 20 living units have been erected to house Jewish refugees from the violence in the east.
"Building and singing despite the war"
Several months ago, Kiev's Jewish community led by Rabbi Moshe Reuven Asman, bought some 80 dunams of land in a town just ten kilometers west of Kiev. Within three months the first building had been erected.
The Kiev district governor was present for the opening ceremony alongside Israel's ambassador to the Ukriane, Eliab Byelotserkovski, a representative from the US embassy, local parliament members, and donators.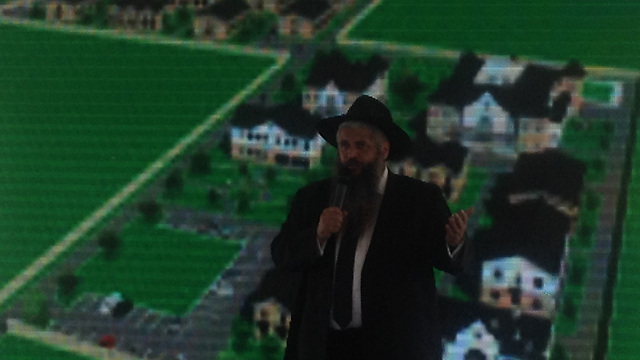 "There are people who cry during a war, and there are people who build and sing despite the war, people like Rabbi Asman," said Ukrainian Member of Parliament and President of the Jewish Congress Vadim Rabinovich. "Rabbi Asman is a Ukrainian hero!"
The keys to their new homes were handed over to 20 refugee families during the ceremony.
"We left our home over one year ago," said one of the refugees, Ilena Yarichko from Luhansk. "We thought we were leaving for just a few days. We are proud to be Jews. The Jewish people immediately gave us a hand."
Yarichko continued her story, saying, "For a year we lived in a temporary camp where the Jewish community paid for us. During this time, our kids forgot what it means to sleep in basements and fear the sounds of planes bombing us."
A total of 500 refugees are expected to be accepted into Anatevka. Male refugees are also taking part in the on-going construction.
As reported by Ynetnews