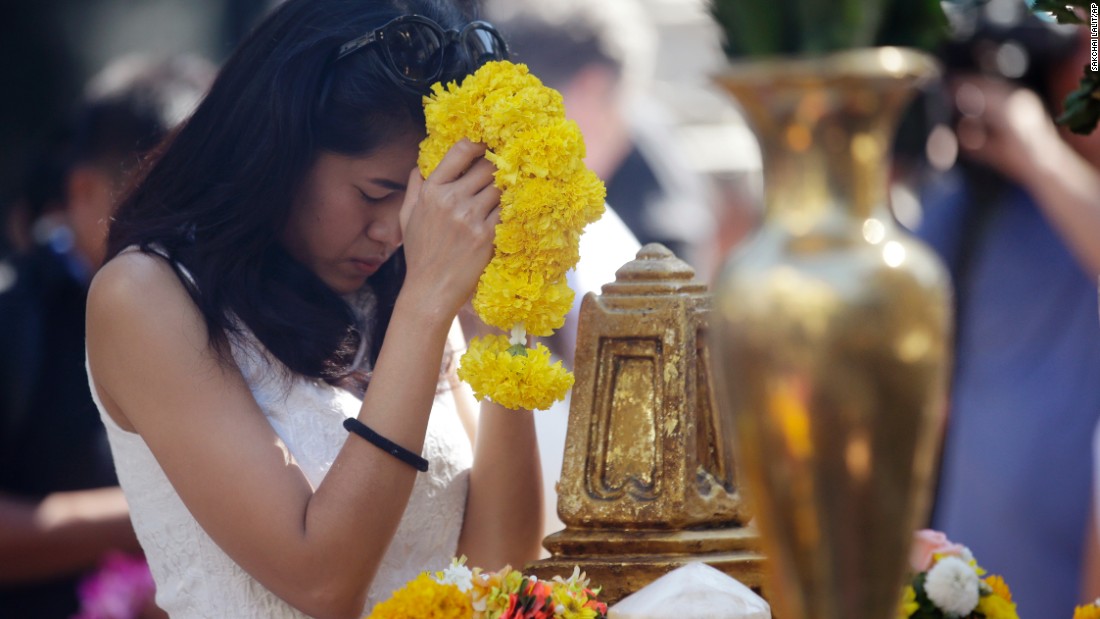 A second suspect has been arrested in connection with the August 17 bombing at Bangkok's Erawan Shrine that killed 20 people and injured dozens of others, police said Tuesday.
The unidentified man was arrested in Thailand near the Thai-Cambodian border as he tried to cross illegally, according to national police spokesman Lt. Gen. Prawut Thavornsiri. The suspect is a foreigner and speaks English, he said.
When asked about surveillance video of the bombing that identified the chief suspect as wearing a yellow T-shirt and dark-framed glasses, Prawut said the arrested man's identity still had to be verified.
The man is connected to the bombing and is "very important," he added. The suspect is also linked to an explosion heard near a Bangkok pier the next day, Prawut said.
The blast ripped through crowds gathered near the shrine, killing 20 people and reportedly injuring about 120.
In one closed-circuit television image released by police, a man carries a dark-colored backpack near the shrine. Police said he hid a backpack with a pipe bomb underneath a bench.
The shrine, at a bustling intersection near a large shopping mall, is a big draw for tourists. At least seven people from other Asian countries were reported to be among the dead as well as one Briton. The site is popular among Buddhists as well as Hindu and Sikh members of Thailand's Indian community.
Police had arrested one man on Saturday and issued warrants for two other people.
As reported by CNN