IDF force enters West Bank town of Jenin to arrest wanted Islamic Jihad official, sparking violent clashes, wounding 5 Palestinians.
An Israeli Yamam operative was moderately wounded by friendly fire when clashes erupted Monday night in Jenin in the north of the West Bank after security forces entered the area to arrest a wanted Palestinian individual.
Five wounded Palestinians were also transported to a hospital in Jenin in light condition, apparently from inhaling smoke. Initial reports said the IDF force was fired upon, but an IDF spokesperson later denied this.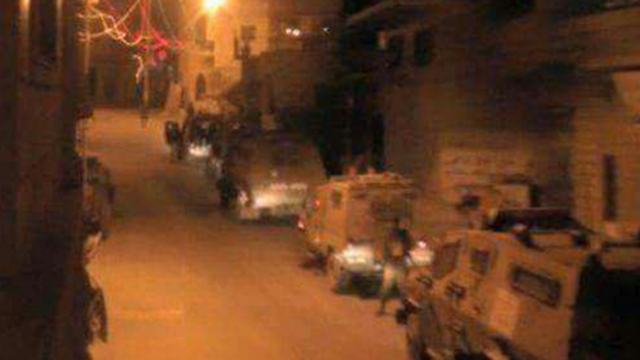 Palestinian sources reported that the IDF was trying to arrest Bassem Saadi, a senior Islamic Jihad official in the West Bank and the wanted individual who spent time in Israeli jail but was released in 2011.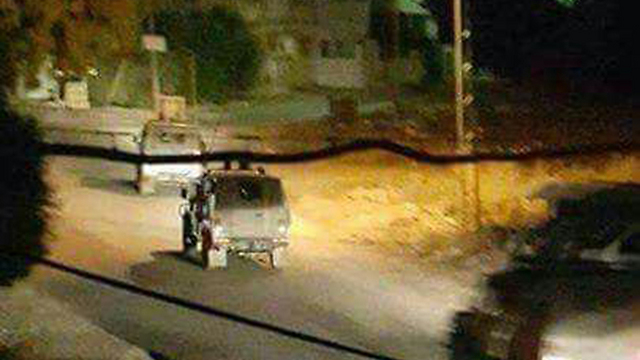 The Palestinians claimed that soldiers had fired a rocket at Saadi's home. According to the reports, Saadi was outside of the structure at the time.
Security forces also surrounded the home of the Abu al-Hija family, suspected of connections to Hamas' military wing in the West Bank. Palestinian sources said Majdi Abu al-Hija and his brother Alaa were arrested.
The wounded soldier was evacuated by helicopter to Rambam hospital where he received care and doctors said he was in stable condition.
As reported by Ynetnews