The Turkish resort town of Antalya has experienced a significant rise in the number of Israeli vacationers recently. Comfortable prices, attractive amenities, and lowered concerns about security make the traditional destination attractive once more.
Quietly, without anyone noticing, Turkey's Antalya is reestablishing itself as a strong vacation spot for Israeli tourists.
Quietly, because operators of charter flights to the Turkish city want to keep a low profile. But the statistics don't lie, and the number of Israeli tourists flying to Antalya in the past month has been significantly higher than in August 2014, when Operation Protective Edge was ongoing, and even higher than in July 2013.
Anonymous sources among travel agents say that large worker unions in Israel still haven't relented from their boycott of Turkey, but worker groups from different companies have already begun organizing trips to Antalya.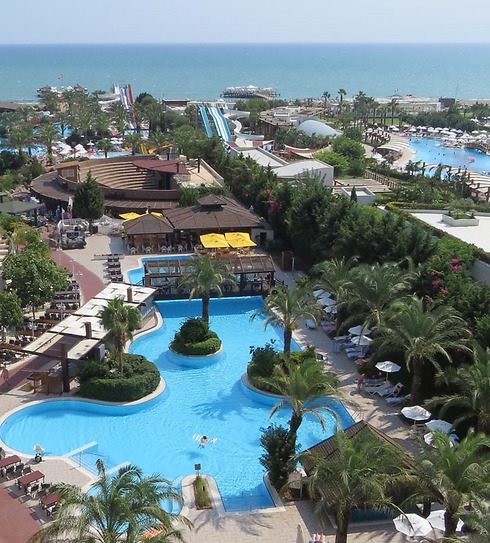 Rachel from Jerusalem came to Antalya with her extended family. "We were scared to travel here for a while. Now we went because we've got a bunch of kids who want to see other countries and Antalya is close and moderately priced. We picked a good hotel, saw that it had a lot of activities for the kids and booked a five-day stay.
Matanel, a lawyer and Ministry of Communications employee, came to Antalya with his wife and three children. "We love traveling in nature, but it's a bit tough to do with the kids, so we decided to go to a club hotel."
As a religious man, he said, "Everyone removed their yarmulkes before the flight. We're not afraid, but if it might create a provocation or something like that where we're going, it's better to not stand out and walk around with signs that say I'm Israeli."
Odell from Tel Aviv came as part of a 25-person group, among them: 15 children aged 5-12. "What you get here, you won't get anywhere else, particularly not Eilat. It's true that we hesitated about coming here at first, but it turned out well."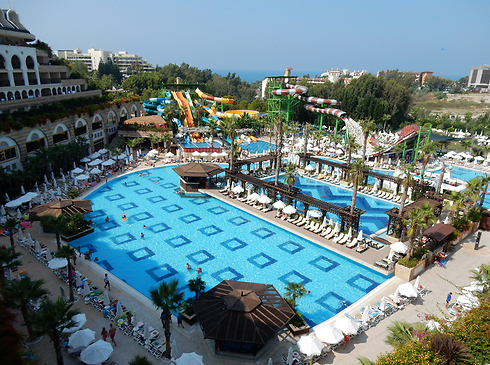 Maya from Rehovot traveled with her husband and two kids, 12 and six. "I believe the Turks like us, and we need to explain to the kids that there's a difference between what happens with our governments and what we experience personally. But when on vacation, we'll leave politics aside."
When answering the question of 'why Antalya?', Meital and Perah from Petah Tikva said, "We were in Eilat during Shavuot. It cost us something like NIS 20,000 for three nights, and a significant additional sum for other expenses. Here, it cost us much less and it's an all-included resort."
And still, I asked, why Turkey?
"The kids wanted it. They're in the pool, on the slides, in the game rooms, it's a paradise for them. We feel very safe here. We went walking around town freely. Whenever anyone asked us where we were from, we said Israel. We're neither ashamed nor afraid. We're being treated very well, around town and in the hotel. Wherever we go, people say "it's good to have you back."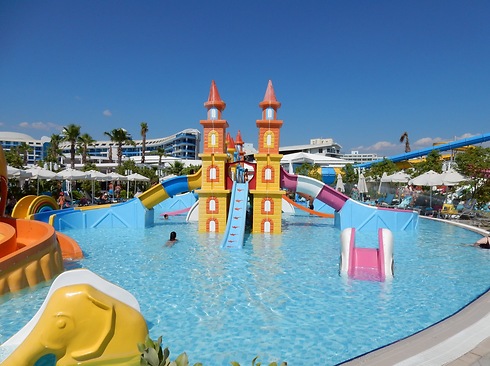 Israelis are fond of hotels in Antalya, but staff members also harbor quite a few critiques. The critiques according to the hotel workers in Antalya include Arab Israeli women who get into the pool fully clothed (which is against the rules, but ok to do on the nearby beach), and men who tend to eat with their hands.
Jewish hotel guests apparently all want a room with ocean views, but also desire low prices. They argue with hotel staff about this even when told that the place is fully booked.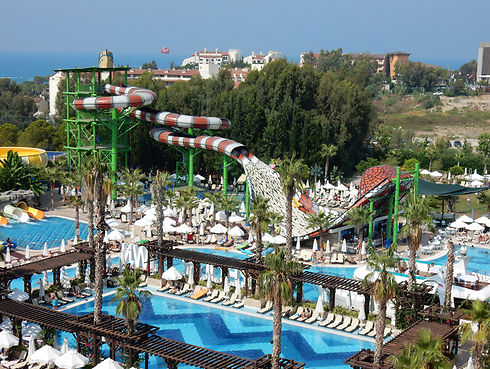 However, there are also positives: Apparently, Israelis are very good customers, vacationing to Antalya all year round and spending more money there than tourists from larger countries, such as Germany and The Netherlands.
Antalya provides the perfect family vacation. Hotels there have become nicer and nicer, featuring more and more attractions. Those who come to the newer Antalya hotels feel like they're in a seven-star resort when compared to Israeli establishments. It's not even close. Eilat, Israel's resort town, doesn't have even one hotel that comes near the level of the new resorts in Antalya. Not in size, not in luxury, not in hospitality, number of pools & slides, or amounts of food. Really, there's no comparing the two – in any respect.
As a reported by Ynetnews