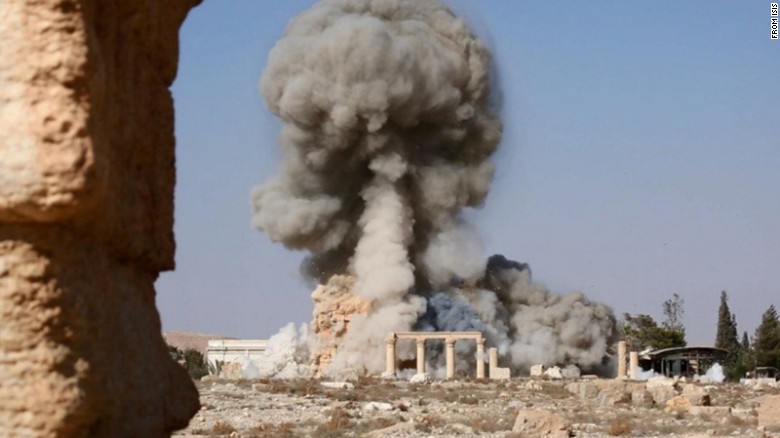 The FBI is asking art collectors and dealers to be on the lookout for antiquities that could have been put on the market by the terrorist group ISIS, which has been plundering and destroying archaeological sites in Syria and Iraq.
In an alert published Thursday, the FBI said the art community should try to stop the artifacts from being bought and sold, otherwise the proceeds could support terrorism.
"We now have credible reports that U.S. persons have been offered cultural property that appears to have been removed from Syria and Iraq recently," Bonnie Magness-Gardiner, manager of the FBI's Art Theft Program, said in a statement.
The one-pager distributed by the FBI urges dealers and collectors to be cautious when buying artifacts from the Syria and Iraq region, that purchasing something looted by ISIS could be a federal crime, and that "robust due diligence is necessary when purchasing any Syrian or Iraqi antiquities or other cultural property."
The State Department has released satellite images that it says depicts large-scale destruction of historical sites in Syria brought on by the civil war there.
ISIS last week publicly beheaded a scholar in the Syrian historical site of Palmyra for refusing to reveal the location of artifacts and the terror group blew up an ancient temple in the city.
As reported by CNN