Mahmoud Rabaiya arrested for staying in Israel illegally, while the Israelis he says beat him with clubs are still free.
A Palestinian claims he was attacked by Israelis in Netanya, but police has arrested him and not his alleged attackers
Mahmoud Rabaiya, 19 from Jenin, entered Israel illegally and was staying in Netanya. He told police that Israeli civilians who noticed him two days earlier had attacked him, beat him with clubs and seriously wounded him, making him lose consciousness for a short while.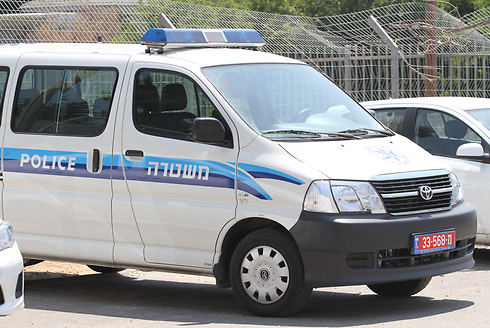 Rabaiya was able to escape his attackers and enter a nearby house to call for help. The woman who lived there saw that he was wounded and bleeding and called the police.
He was taken to the hospital for treatment, where he required stitches for his head injuries.
After receiving treatment, Rabaiya was arrested for illegally staying in Israel and trespassing because he entered the woman's house uninvited.
His was stilled dressed in his bloodied clothes on Monday when he was brought for a remand hearing at the Petah Tikva Magistrate's Court.
A police representative confirmed during the court hearing that Rabaiya was assaulted by civilians who were not in custody, and claimed that police wanted to extend his remand partly in order to investigate the attack.
Rabaiya's lawyer claimed that the attack was "a hate crime, he was attacked only because he is an Arab."
"Unfortunately, it's a handful of racist people who did this to hurt an innocent man, who did not do anything to harm them. They did this solely due to the fact he is an Arab and not a Jew. This is a very serious hate crime. A crime I loathe and so should the court and the police."
The lawyer demanded to know why the police chose to arrest Rabaiya instead of expelling him back to the Palestinian Authority, as is common in cases of Palestinians staying illegally in Israel, and why it did not open an investigation into the attack, which he said was nationalistically motivated.
Judge Eldad Nevo determined that Rabaiya only entered the woman's house because he was escaping his attackers, and rejected the charge of trespassing. He also recommended that police investigate Rabaiya's attackers.
Rabaiya's remand was extended by two days.
As reported by Ynetnews