Former defense minister Ehud Barak heard in recording saying that PM agreed to deal under pressure and was only interested in a photo op with the released prisoner.
A tape released Monday revealed former defense minister Ehud Barak's criticism of Prime Minister Benjamin Netanyahu's handling of the Gilad Shalit case. In the recording, which was aired by Israel's Channel 2 News, Barak was heard saying that the prime minister consistently opposed the deal that could bring Shalit home from captivity.
According to Barak, once Shalit had been released in 2012, the most important thing to the prime minister was getting the first photo with the formerly imprisoned soldier.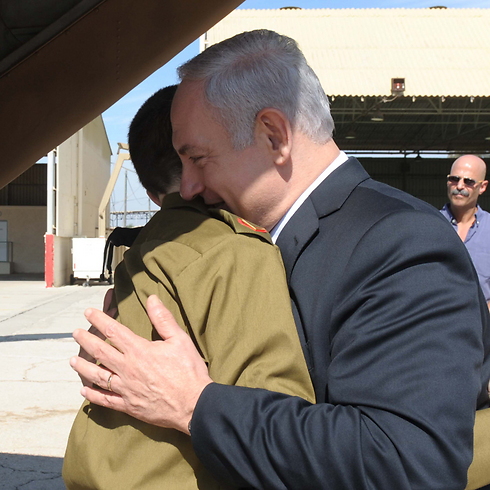 Barak said that planning of the event at which Shalit arrived after his release was supposed to be the military's responsibility, but the Prime Minister's Office was directing every move. "His office sent teams to organize it and everything was directed towards one thing: For the picture to be the first picture when the kid (Shalit) comes down and for him to be with only Bibi in the frame."
Barak continued criticizing Netanyahu in the recording. "Bibi strongly feels that it's really the picture, the word, that's more important than the actual deed."
Barak, who was one of the politicians closest to Netanyahu, said in the recording that the prime minister opposed to prisoner exchange deal to secure Shalit's release, but was convinced after being pressured, including by Barak.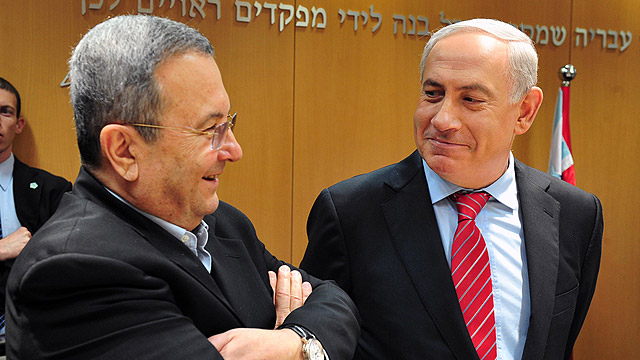 "I bothered him for months to do two things," said Barak. "To do Gilad Shalit and then to accept the Shamgar Commission (a committee that submitted guidelines on prisoner exchange negotiations). In the end he was convinced that he had to release Shalit and wasn't convinced to do the rest of what I asked, and that's how he found himself when the three teenagers were kidnapped. There was something embarrassingly petty about him."
It was revealed on Sunday that Barak had referred to Netanyahu as a person who is "weak and doesn't want to take difficult steps unless you force him." In another recording, Barak said that Netanyahu was "shrouded in a kind of deep pessimism."
As reported by Ynetnews