Residents in small Louisiana town report sign believed to be ISIS propaganda; Sherrif confirms: Sign is welcoming message in Hebrew.
Residents of Gardner, Louisiana were alarmed recently when a sign appeared in their small community they were convinced was written in Arabic, apparently in support of the Islamic State.
According to a local report by KALB News Channel 5, several concerned citizens called the Rapides Parish Sheriff's Office and the KALB news station to report the suspicious sign, clueless that it was in fact, a friendly message of "welcome home Yamit" written in Hebrew.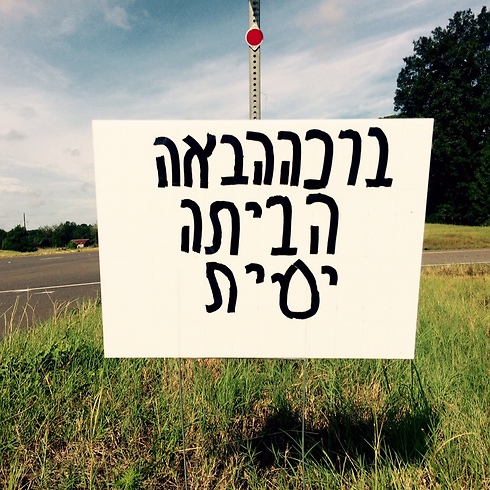 Gardner is a small town near the city of Alexandria where the Sheriff's Office had to reassure the residents that the sign had nothing to do with the Islamic State or its wars in Iraq, Syria, Libya, Nigeria and definitely not Louisiana.
It was unclear who wrote the Hebrew sign or who "Yamit" might be.
As reported by Ynetnews