The Foreign Ministry Worker's Union, which is in a labor dispute with the government, announces it will delay issuing diplomatic passports for PM's recent appointments.
Foreign Ministry workers, who have been in a labor dispute with the government for ten days, announced that they were intensifying their efforts, and will be delaying the issuing of diplomatic passports for different recent nominations by Prime Minister Netanhayu.
These include the diplomatic passports for new UN Ambassador Danny Danon, new Ambassador to Brazil Danny Dayan, and new Ambassador to Italy Fiamma Nirenstein.
Workers hope these steps will encourage Prime Minister Netanyahu (who also currently serves in official capacity as foreign minister) to quickly resolve the dispute.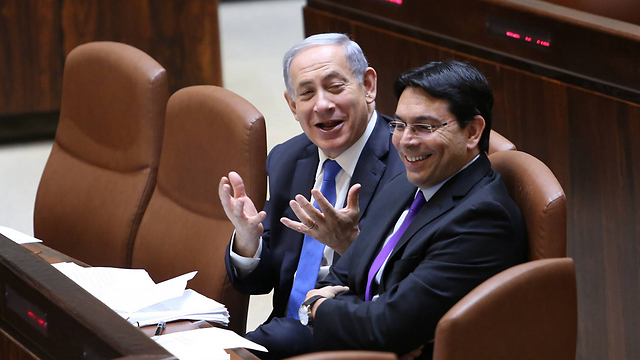 The Foreign Ministry Worker's Union has instructed all members in Israel and abroad to refrain from assisting the new ambassadors in any task, including issuing of passports for them or their family members, registering their children in schools abroad, and transferring official paperwork to foreign governments, without which the appointments cannot be confirmed.
In addition, union members have been instructed not to give the new appointees background overviews on their new positions, briefings, or exit reports from outgoing ambassadors. They were also instructed not to handle appointees' cargo, not conduct work meetings with them, and not give them any other type of administrative or state assistance.
The union said it had hoped the announcement of a labor dispute would be followed by quick and urgent negotiations, in which their claims would be addressed. "Unfortunately, not only did that not happen, but new delegation closures and new political appointments were announced immediately following the declaration of a labor dispute."
"Instead of showing responsibility, the other side is working to escalate the situation, and instead of opening a dialogue they're doing everything they can do worsen things," the union stated. "We can not go on with this, and so we've decided to implement these measures."
As reported by Ynetnews