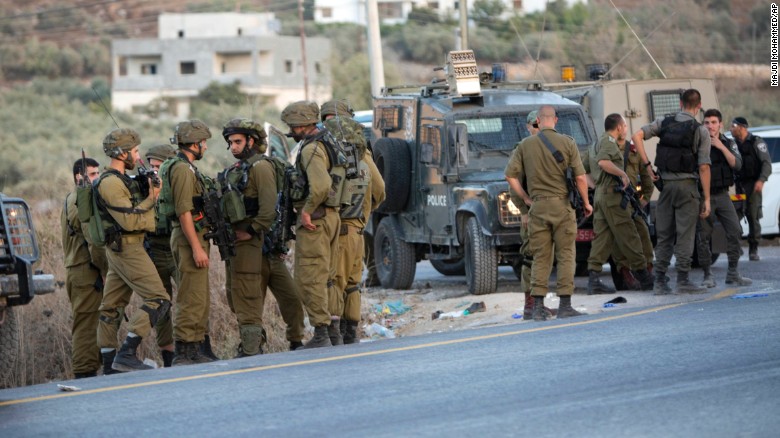 Jerusalem – An man suspected of stabbing an Israeli border police officer was shot and killed Saturday, authorities said.
The officer was stabbed at the Beita Junction, south of Nablus in the West Bank, the Israel Defense Forces reported.
Forces shot the Palestinian suspect, who died of his wounds, said Israeli police spokeswoman Luba Samri. She said the officer was slightly injured and received medical treatment at the scene.
The Palestinian president's office issued a statement condemning the killing of the man, identified as Ahmad Kamel al-Tajj, 21.
"We consider this crime part of a continuous episode to the ongoing daily crimes committed by the Israeli Occupation forces that are no longer bearable to be silent and idle about," the statement said.
Earlier on Saturday, an IDF soldier was stabbed on Route 443 near Jerusalem, the IDF said.
IDF forces shot and wounded a suspect, who was arrested. The soldier received medical treatment at the scene.
A statement from the Palestinian Red Crescent said, "A Palestinian youth was injured with two live bullets to his right arm by the Israeli military who claimed that the Palestinian youth tried to stab an Israeli soldier."
As reported by CNN