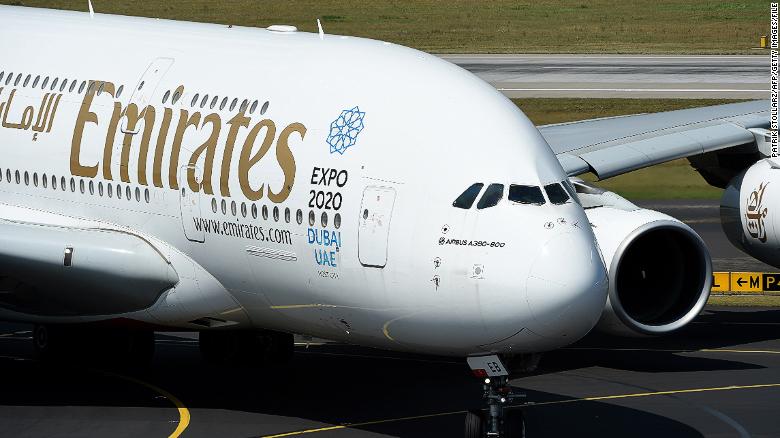 Chalk up another superlative for Emirates.
The Dubai-based airline has announced it will begin operating the world's longest regularly scheduled nonstop flight.
Daily service between Dubai and Panama City will begin on February 1, 2016.
According to the airline, the flight will take an incredible (unbearable?) 17 hours and 35 minutes in the westbound direction.
It will traverse a distance of approximately 13,800 kilometers (8,580 miles), according towebflyer.com.
The flight will best the current longest nonstop flight — Qantas Airways service between Sydney and Dallas takes just less than 17 hours — by 17 kilometers, according to Bloomberg Business, which uses the Great Circle Mapper website to calculate a distance of 13,821 kilometers (8,590 miles).
Opening Mideast-Central America connections
Emirates will operate the flight with a Boeing 777-200LR aircraft and carry 256 passengers.
The aircraft can carry up to 15 tons of cargo and in addition to passengers will transport key imports to Panama, including pharmaceuticals, machine products and electronics.
"New doors to the country will open with a direct connection to the Middle East — a strong and thriving region with great synergies to both Panama and Latin America," said Panama Vice President Isabel Saint Malo de Alvarado, as part of the Emirates statement.
"Panama City will be our first destination gateway in Central America, providing a convenient option for our passengers traveling from or through our global hub in Dubai and onward to destinations throughout Central America, the Caribbean and the northern part of South America," according to the airline statement.
Emirates flight EK251 will depart Dubai at 8:05 a.m. and arrive in Panama City at 4:40 p.m. daily.
The return flight, EK252, will leave Panama City at 10:10 p.m., arriving in Dubai at 11:55 p.m. the next day.
As reported by CNN