Director Roy Zafrani shocked to learn that his emotional documentary about disabled children won't be screened in Norway because it is not critical of Israel. 'It's being boycotted because it shows a different and beautiful side of Israel,' he says.
When Roy Zafrani, an Israeli documentary filmmaker, submitted his movie "The Other Dreamers" to a film festival in Norway, he was hoping to receive good news. His short, emotional film, which documents the lives of disabled children in Israel, had already been screened in festivals in the United States, Spain, Italy and India.
But the Norwegian organizers were apparently only interested in one thing: The occupation. They rejected his film for not being critical of Israel.
"I'm sorry but we can't show this film," one of the festival's organizers wrote in a letter to Zafrani. "We support the academic and cultural boycott of Israel, so unless the films are about the illegal occupation, or deal with the occupation or the blockade of Gaza, or otherwise about the discrimination of Palestinians, we can't show them."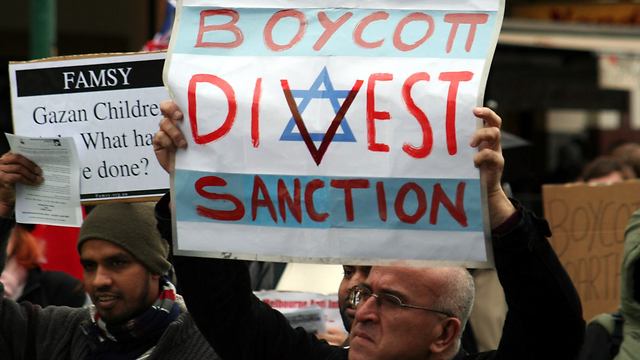 She asked the Israeli director to let the festival organizers know if he had a film dealing directly with the occupation, and they would consider including it in the lineup.
Zafrani, who prefers not to mention the festival's name, was shocked by the response. "Cinema is supposed to bring people closer, not drive them away from each other," he told Yedioth Ahronoth.
"I watch films from all over the world, from Syria and Iran, and I learn about the people beyond the leaders. No one would boycott a director from Iran because of what his government is doing, so if he doesn't deserve this treatment, neither do I."
The festival organizers' response surprised him also because of the film's subject. "It's a film about disabled children from the Nizanei Rishon association," he says. "I created it voluntarily after becoming familiar with the place and the people in it. I wanted to get to know the disabled children's world up close, without any masks, and wanted people would see that is being done for them in Israel.
"It's absurd," he adds. "I'm not a political person. I'm not responsible for my government's actions. And this is a completely independent film, with zero support from public Israeli funds, so it can't even be boycotted for governmental support. It's only being boycotted because it shows a different and beautiful side of Israel."
As reported by Ynetnews