Bentzi Gopstein, chairman of radical anti-assimilation group Lehava, drew law enforcement's attention after recent recording in which he said church arson was legitimate under Jewish law.
Police have been investigating the chairman of the far-right Lehava group, Bentzi Gopstein, for possible incitement, Judea and Samaria District Police said Tuesday.
According to the police department's spokesman, Gopstein was summoned for questioning at the division for nationalistic crimes, where he was asked about his statements about church arsons.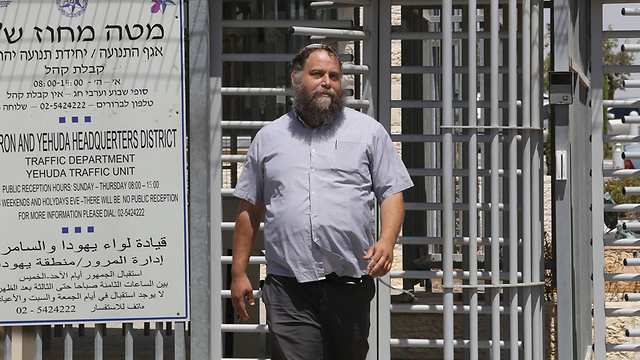 Gopstein's lawyer said the police had submitted to the will of the Vatican, which on Monday called on Attorney General Yehuda Weinstein to indict Gopstein.
Just last week, Gopstein was recorded at a haredi panel saying that burning churches was legitimate under Jewish law.
"Do you support burning churches in Israel, yes or no?" by Benny Rabinowitz, a writer for the ultra-Orthodox daily newspaper Yated Ne'eman, Gopstein replied that Maimonedes had ruled that churches should be burned. "Are you for Maimonides or against him?" he asked, rhetorically.
The debate occurred about a month after an arson attack caused extensive damage to the interior and exterior of the Church of Loaves and Fish on the shores of the Sea of Galilee in June. Hebrew graffiti was found at the scene that denounced the worship of idols.
Gopstein's statements at the debate shocked many attendees. Rabbi Moshe Klein told Gopstein, "You are on camera and being recorded. If this lands in the hands of the police, you will be arrested." Gopstein answered, "That's the last thing that worries me. I'm willing to sit in prison for 50 years the truth."
Immediately after the meeting, Rabinowitz exposed Gopstein's remarks on Twitter, igniting a social media frenzy.
Gopstein denied the report, saying he was merely quoting Maimonides as a part of a theoretical debate over Jewish law.
As reported by Ynetnews