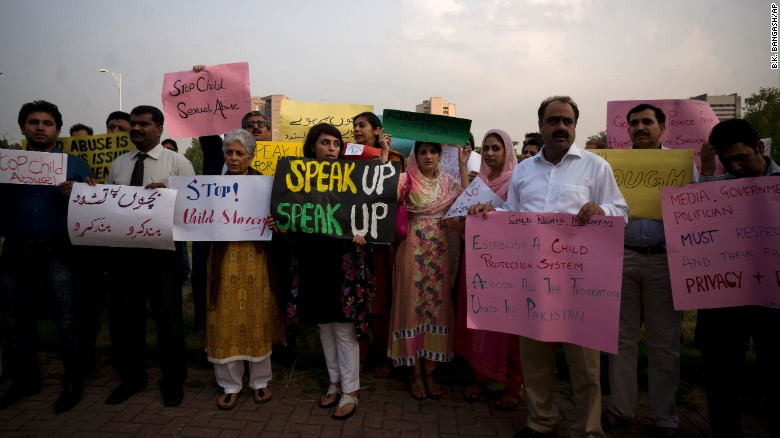 Seven people suspected of making and selling sex videos involving children have been arrested in the Punjab province in Pakistan, police said.
Police officer Rai Babar Saeed said a gang of 20-25 people had abused the children between 2009 and 2014 in the village of Hussain Khan Wala in the the Kasur district.
Chaudhary Hamid, a villager, said the gang blackmailed the children into engaging in sexual activity again and again to stop the videos from being leaked. Parents were also blackmailed, he said.
At least one CD shop in Kasur had been selling the videos, officer Saeed said. In most of the videos the faces of criminals are not shown but the child's face can be seen clearly, he said.
CNN affiliate geo.tv reported around 400 videos were made of 280 minors.
The Punjab chief minister's office ordered a judicial inquiry, according to a press release.
The press release said the suspects are between the ages of 14 and 25 and have been charged with sodomy and extortion.
As reported by CNN