One 26-year-old civilian lightly to moderately wounded by a least one Palestinian attacker; IDF troops begin searching for additonal suspects.
A Palestinian was shot and killed by Israeli security forces Sunday evening in the West Bank after suspectedly stabbing and lightly to moderately wounding a 26-year-old Israeli civilian who was evacuated to the hospital.
The IDF spokesperson's unit said there were 3-4 other suspects who allegedly took part in the attack but only one was harmed during the response from troops.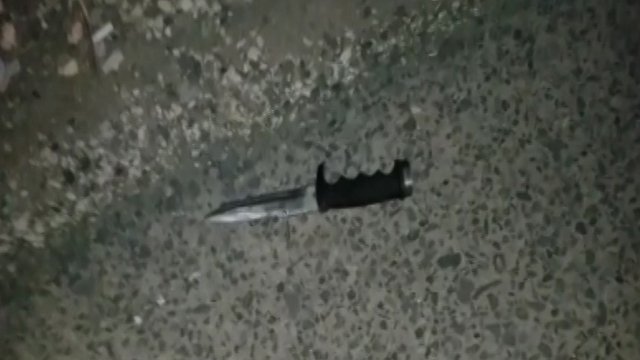 The wounded Israeli told medical personnel he was stabbed in the shoulder at a gas station while filling up his vehicle.
After receiving treatment at the trauma center at Sha'are HaTzedek hospital, the wounded Israeli was said to be in stable condition with two stab wounds.
Soldiers are currently searching for additional suspects.
The attack was the third to occur over the last week.
Last Thursday, three IDF soldiers were wounded in a vehicular attack near Shiloh junction north of Ramallah. The attack was shot by a fourth soldier and his vehicle overturned leaving him seriously wounded.
As reported by Ynetnews