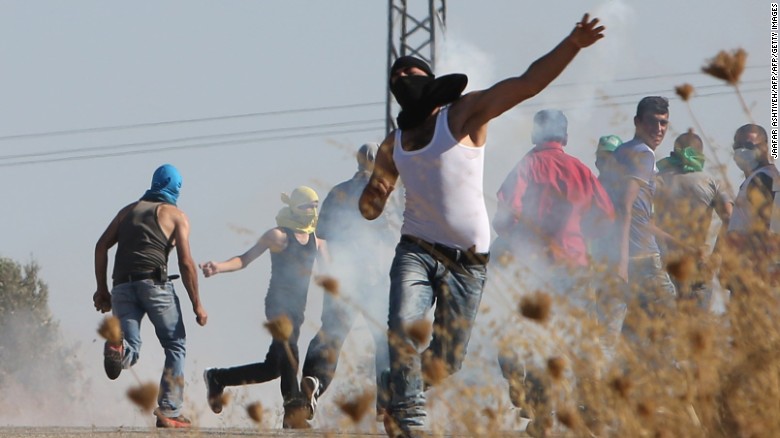 Jerusalem – Israeli police took alleged "extreme right-wing activists" into custody overnight, a spokeswoman said Sunday.
"Following recent events in the Judea and Samaria district, the unit for nationalist criminal activity carried out during the overnight hours a few searches and arrests in various outposts in the Binyamin region," Luba Samri said.
Judea and Samaria district is the Israeli term that corresponds to the Palestinian West Bank.
Samri did not link the detentions directly to an arson attack on a Palestinian home late last month in the town of Duma that killed a toddler boy and mortally injured his father, who died days later.
But Israeli authorities suspect the attack may have been carried out by Israeli far-right extremists, and the government has vowed a thorough investigation and a rigorous law enforcement follow-up.
The words "price tag" were found spray painted on the walls of the family's home. Radical Israeli settlers use the label to denote reprisal attacks against Palestinians in response to moves by the Israeli government to evacuate illegal West Bank outposts, according to officials.
The order to carry out the new detentions came from Israel's Defense Ministry.
"Defense Minister Moshe Ya'alon signed a 6-month administrative detention order for two extreme right-wing activists, Meir Ettinger and Evyatar Slonim, in connection with their involvement in organized extremist Jewish activity," the ministry said in a statement.
Ettinger is considered a leading figure in the Jewish extremist movement. A third Jewish activist, Morechai Meyer, has been held on administrative detention since last week for his alleged involvement in terror attacks.