After 55 days without food, hunger striker and Islamic Jihad suspect Mohammed Allaan may be first Palestinian force fed under new Israeli law.
Israeli authorities have declared their intention to force feed a hunger-striking Palestinian, his lawyer said Saturday.
If carried out it would be the first case since the adoption last month of a new law permitting the practice.
The International Committee of the Red Cross warned Friday that alleged Islamic Jihad activist Mohammed Allaan, held without charge since November, was "at immediate risk" of death after fasting for 50 days.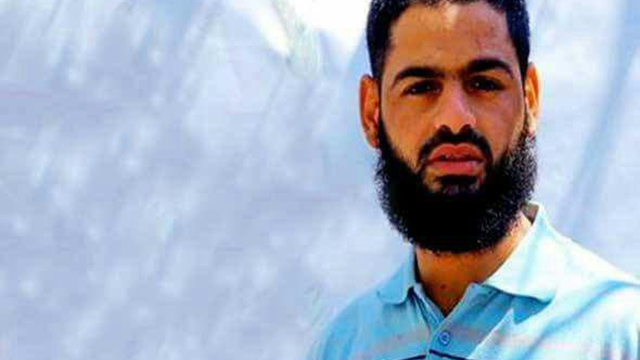 Allaan's attorney Jamil al-Khatib told AFP Israeli judicial officials "informed me of the intention to proceed with the force feeding of Mr. Allaan."
"I have informed him of this but it does not alter his intention to continue his strike," Khatib said, adding that his client had actually been refusing food for 55 days by Saturday.
He added that Allaan was placed in intensive hospital care when his body became unable to absorb drinking water.
The Palestinian health minister warned Saturday that the force feeding procedure itself would endanger Allaan's life.
Allaan, himself a lawyer, is being held under a procedure allowing indefinite internment without charge.
Palestinians in Israeli prisons regularly go on hunger strike in protest at conditions, particularly those who, like him, are held in what Israel calls administrative detention.
On July 30, parliament approved a law allowing prisoners on hunger strike facing death to be force fed, sparking criticism from rights groups and doctors.
While the new law does not specifically mention Palestinians, Public Security Minister Gilad Erdan, who sponsored the legislation, said last week it was necessary since "hunger strikes of terrorists in prisons have become a means to threaten Israel."
Last month, Israel freed Islamic Jihad member Khader Adnan after a 56-day hunger strike that brought him near death.
As reported by Ynetnews