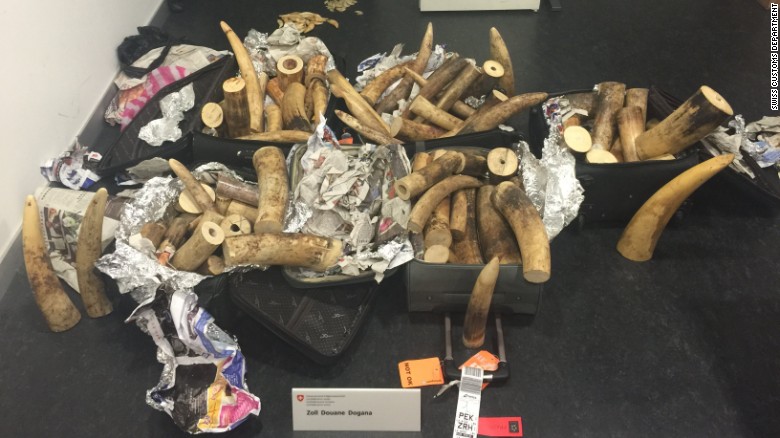 Swiss customs officials have seized around 262 kilograms (578 pounds) of elephant ivory destined for China in a random check on three Chinese passengers at Zurich Airport.
The elephant tusks were discovered in eight suitcases carried by three Chinese nationals who were traveling from Dar es Salaam in Tanzania to the Chinese city of Beijing, via Zurich.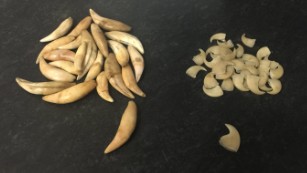 The tusks had been sawed into chunks to fit into the luggage, according to a news release from Swiss customs officials. The discovery was made on July 6 but was only highlighted Tuesday.
Officials also uncovered a kilogram of lion fangs and claws in the luggage.
The ivory has an estimated black market value of up to 400,000 Swiss francs (about $412,000), they said.
Poaching, shrinking habitats and a seemingly insatiable appetite for ivory in Asia — particularly in China — have contributed to disappearing populations of elephants.
About 35,000 elephants are poached annually as the demand for ivory grows.
As reported by CNN