In wake of Jerusalem gay pride parade stabbing attack, education minister says no one in Israel should 'fear walking outside due to their lifestyle.'
Right-wing Education Minister Naftali Bennett said Thursday night that he would "dramatically" increase state funding for the Israel Gay Youth (IGY) organization, which serves as a support system for LGBT minors in the school system.
The unexpected announcement came in the wake of a stabbing attack at the Jerusalem gay pride parade earlier in the afternoon, where six people were wounded and one was in critical condition.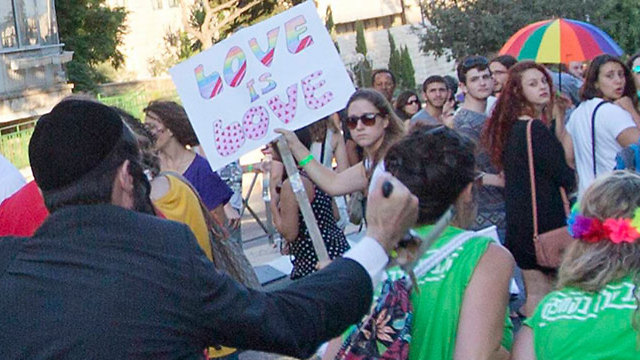 One suspect was arrested and identified as Yishai Shlissel who was also responsible for a similar attack on the gay pride parade in 2005. Shlissel subsequently served 10 years in prison and was released in June.
Bennett called an urgent meeting of his staff after the attack and condemned the incident saying, "I won't allow any youth in Israel to fear walking outside due to their lifestyle."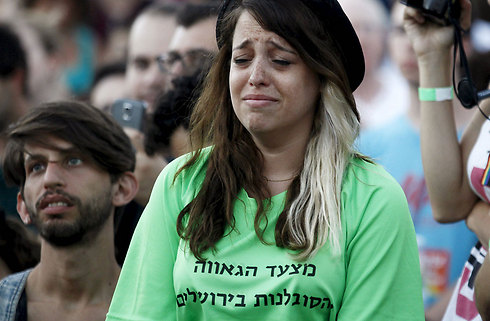 The education minister and chairman of the Bayit Yehudi party said on Twitter that the additional funds would be joined by a new program to help prevent instances of incitement against the LGBT community.
Bennett has often faced sharp criticism from Israel's gay community, namely for the policies of his party and his inclusion of Bezalel Smotrich who organized the "Beast Parade" in 2006 in mockery of Jerusalem's gay pride parade.
Bennett also tweeted that Shlissel had attacked the morals of the Jewish faith and said that the attacker should receive the most severe punishment possible.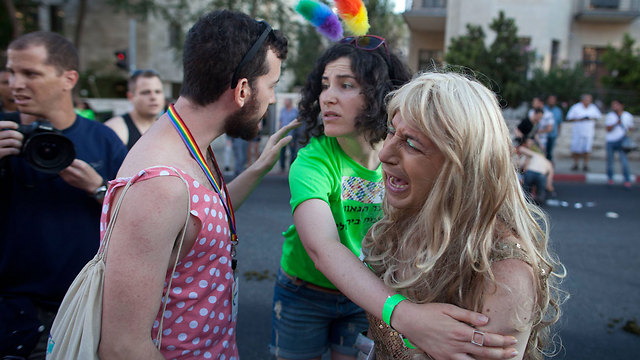 Interior security minister Gilad Erdan responded by appointing a special investigation team to examine the circumstances of the stabbing and the reasons why security forces were unable to prevent the attack.
Additional officials harshly condemned the attack including Prime Minister Benjamin Netanyahu who called the event a "deplorable hate crime."
As reported by Ynetnews