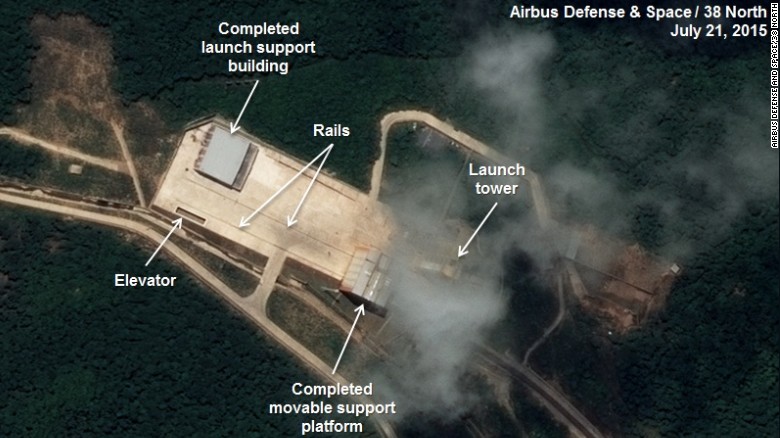 Satellite images suggest North Korea has finished the latest upgrade to its Sohae launching and rocket testing station in the country's west, analysts say.
Analysis published on the website 38 North says that workers appear to have finished building a moving support structure that's approximately 24 meters long, 30 meters wide and 33 meters high.
The structure would be used to erect the elements of the rocket, before transporting them to the launch tower for the final assembly and inspection.
Analysts say the upgrade allows the site to accommodate larger satellite launch vehicles than the UNHA-3 SLV, which has been used in the past.
The images also show what appears to be a shelter, which 38 North says could be used to conceal activity on a nearby railway line.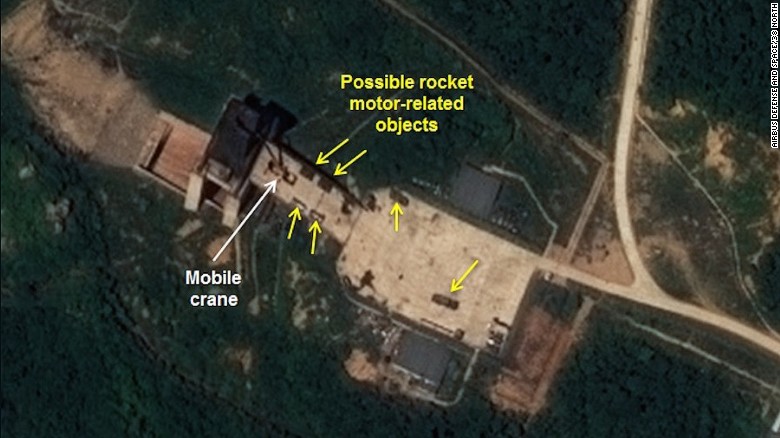 Work on the Sohae station has been underway since early 2013, after a launch which North Korea claims successfully put a satellite into orbit.
North Korean rocket scientists have told CNN that they have satellites ready to launch as soon as they receive instructions to do so.
Most observers think that order could be given in early October, when massive celebrations are underway in the country to mark the 70th anniversary of the Korean Worker's Party (KWP).
North Korea has said it will make all the necessary notifications in advance of any satellite launch.
As reported by CNN