US secretary of state to travel to Egypt and Qatar and meet with allies in attempt to alleviate concerns over nuclear agreement signed with Tehran; State Dept. says Kerry has been in constant contact with Netanyahu over deal.
WASHINGTON – In what appears to be a new low in US-Israel relations, US Secretary of State John Kerry, who will visit the Middle East next week to alleviate concerns among Washington's Gulf allies over the Iranian nuclear deal, will not visit Israel.
US State Department spokesman John Kirby announced Kerry's planned visit to Egypt on Sunday and to Qatar the next day to meet with senior Gulf officials over the nuclear deal.
When asked why Kerry won't be visiting Israel, Kirby said the secretary has spoken to Prime Minister Benjamin Netanyahu many times over the past few weeks to discuss the agreement.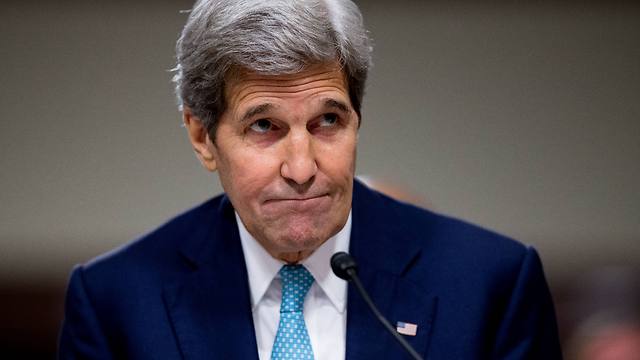 The latest phone call between the two was on July 16, after the agreement was signed.
On Friday, Kerry spoke at the Council on Foreign Relations in New York, and addressed the strained ties with Israel.
"I've been around this thing for a long time – 29 years in the Senate, and I'm very proud of the 100 percent voting record for Israel in the course of that time, and nobody I think has worked harder to try to bring peace to the Middle East or to Israel than I did over the last few years," he said.
"I think I've had more meetings with an Israeli prime minister and more visits than any secretary of state in history. And I consider Bibi a friend, and we talk still and we disagree on this, obviously, and I've told him my feelings. But I feel them very strongly. I really believe that what we are doing we're gaining a safety and security, I believe, for Israel and the region that no alternative presents," he went on to say.
Kerry went on to warn that if Congress overturns the agreement with Iran, "I fear… our friends in Israel could actually wind up being more isolated and more blamed."
As reported by Ynetnews