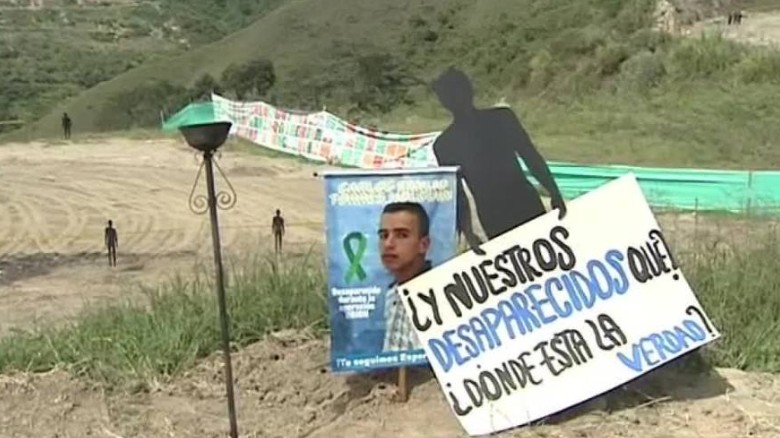 Bogota, Colombia – For some 13 years, Malory Mejia has not known exactly what happened to her brother.
He disappeared in 2002 and she and her mother have been searching for answers ever since.
Monday, they may have moved one step closer to knowing — and being able to possibly give their loved one a proper burial — as excavation work began at a landfill on the outskirts of Colombia's second-largest city, Medellin.
The government is looking for the so-called disappeared, people who went missing during Colombia's long-running civil war.
"The majority of those buried here," Mejia told Caracol Radio, "were innocent. They were regular people who studied, who worked. They were children, the elderly — and among them is my brother.
"We want to see justice," she said.
Work at the site, known as La Escombrera, is expected to take many months. It's unclear how many bodies might be found, although some have put the number as high as 300.
Information about the supposed mass grave outside Medellin came from former fighters. The Colombian government has spent years battling rightist paramilitary groups and leftist rebels.
Peace talks are under way in Cuba with the goal of bringing an end to the FARC's war against the government, which began in the 1960s, making it the longest-running insurgency in Latin America.
As reported by CNN