Rioters throw fireworks at Israeli security forces during clashes, use gunpower for makeshift pipe bomb; store had NIS 150,000 worth of products.
Police exposed a toy store in the Palestinian village of Barta'a on Sunday morning, which allegedly sold fireworks used by Arab rioters against IDF soldiers and Border Police officers in the West Bank and East Jerusalem.
Police arrested three Palestinians suspected of selling hundreds of boxes of fireworks to rioters. They also confiscated 150 boxes worth over NIS 150,000.
"It turned into a makeshift weapon against security forces on the Temple Mount, in East Jerusalem and across the West Bank," said a detective from the Judea and Samaria District Police.
Investigators said that the gunpowder found inside the fireworks was used in the past as an explosive in makeshift pipe bombs.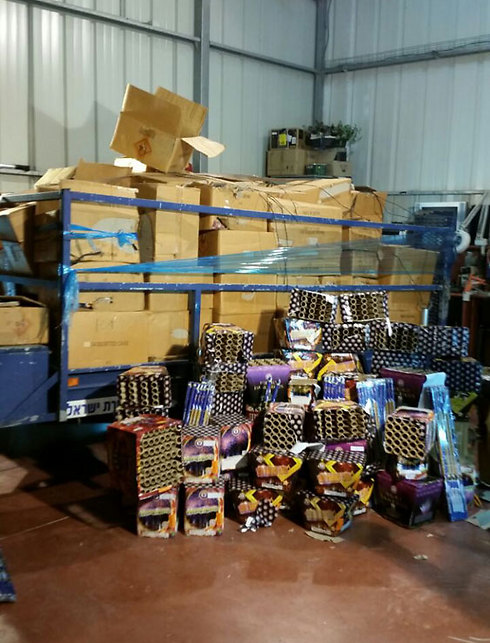 "At first we only saw these fireworks in weddings, but over the past year it turned into a weapon against soldiers and policemen," a police official said. "We received orders to enforce the ban (against the fireworks). And indeed, following a tip, we found a main supplier working in the village of Barta'a."
The police source said that "inside the store there were only a few boxes with fireworks, but those who asked for commercial amounts were asked to wait and got massive amounts from the storeroom. Each box like this costs NIS 1,000 and customers, most of them Palestinians, bought 20 boxes and more."
Detectives from the police's Central Unit made several staged purchases, following which special Border Police forces, Central Unit detectives and IDF troops raided the store in the village.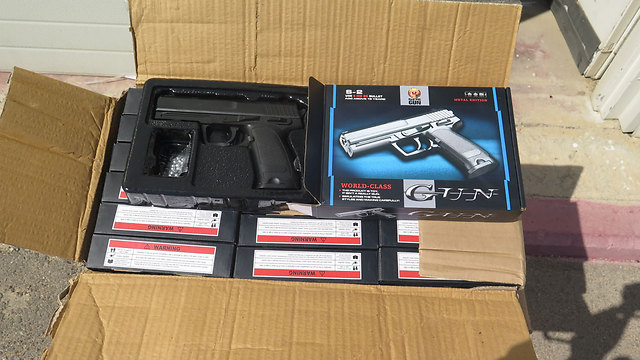 Security forces also seized guns that are used to fire iron bullets.
"The firing of fireworks at security forces during rioting, specifically in Jerusalem and villages in Judea and Samaria, poses a lethal threat to the police officers and soldiers dealing with the rioters," said police investigator Shai Kovnator, the head of the Central Unit.
As reported by Ynetnews