Before John Houser shot 11 people at a Louisiana movie theater, he switched his car's license plate and kept wigs in his hotel room with which he apparently intended to disguise himself.
Houser stood up in the Lafayette theater where the comedy "Trainwreck" was showing Thursday and fired off one 10-round clip, Police Chief Jim Craft said Friday.
He killed two women and injured nine other people before he turned the gun on himself.
"This was slow and methodical," Gov. Bobby Jindal said. "This was not a single burst."
Shooter had left, but returned
Houser, 59, left the theater through a side door and headed toward his 1995 Lincoln, but saw a police cruiser arrive in the parking lot.
He reloaded his handgun, reentered the theater and fired three more rounds, according to authorities. Then he fatally shot himself in the head.
"Out of 20 rounds, he shot 11 people, but some people suffered multiple wounds," Craft said. "One person was shot four times."
Two women in the theater were killed and nine were wounded. By Saturday afternoon, three patients remained hospitalized, according to Cpl. Paul Mouton of Lafayette police: two listed in good condition at Lafayette General Medical Center and one in serious condition at Our Lady of Lourdes.
Handgun bought legally
The Hi-Point .40-caliber semiautomatic pistol Houser used was legally purchased last year from a pawn shop in Phenix City, Alabama, Craft said.
It appears Houser was cleared to buy the gun because he didn't have any convictions for serious crimes, said Drew Griffin, CNN's senior investigative correspondent.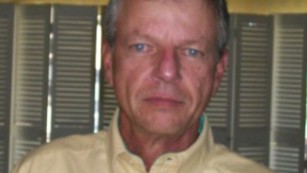 Police don't know why he opened fire in the theater or why he came to Lafayette, about 500 miles from his stomping grounds in Georgia and Alabama.
Besides an uncle who died about 35 years ago, he didn't have any known connection to the city of 120,000.
He arrived this month and had been staying in a motel after borrowing $5,000 from his mother, said Louisiana State Police Col. Michael Edmonson.
Rem Houser of Hamilton, Georgia, told CNN before his brother John "showed up out of the blue" and borrowed the money, he hadn't been in contact with the family for about 10 years. He said his sibling needed the money to "continue moving on, living and surviving," he said. "So, we gave him some and that was the last we heard of him."
Craft said police are researching his movements and reading his journals and online political blogs, in which he railed against government.
There's no indication he had an accomplice.
Wife was 'fearful of him'
Houser had a history of legal and mental problems. Seven years ago, his then-wife took out a restraining order against him, saying she was "fearful of him," police said.
The one-time political candidate from Columbus, Georgia, spent time that year getting treated for mental health issues. Last year, he was evicted from a house he owned in Phenix City, Alabama, and returned to vandalize the property, authorities there said.
On Thursday night, he bought a ticket for the showing of "Trainwreck," a romantic comedy. About 25 people were in the screening room and 300 total in the multiscreen movie complex.
He settled into the theater's second-to-last row then quietly opened fire on patrons a few minutes into the screening.
Wigs, glasses and other disguises
Clues suggest it wasn't a spontaneous shooting. Searches of his hotel room and vehicle turned up wigs, glasses and other apparent disguises. He also had swapped out the license plate on his car, which would have made it harder to track him if he'd escaped.
The bloodshed comes three years after James Holmes burst into an Aurora, Colorado, movie theater showing the Batman film "The Dark Knight Rises" and opened fire, killing 12 people and injuring more than 70 others.
His story has been in the headlines recently because a Colorado jury convicted him on murder charges. The next step for the jurors is to decide whether he will be sentenced to death.
"It certainly is a coincidence that Colorado had that trial," Craft said. "We're looking at those similarities. We don't have any indication that he watched that or anything."
The victims
Friends and families are grieving the two women killed.
Jillian Johnson, 33, a Lafayette native who died at a hospital, operated a gift and toy shop in Lafayette. She played the ukulele and guitar for The Figs.
Mayci Breaux, 21, was killed at the scene. She was a student at Louisiana State University-Eunice and worked at a boutique. Breaux will be laid to rest Monday in Franklin.
Her boyfriend of about three years, Matthew Rodriguez, was shot in the neck and armpit, according to his cousin.
As reported by CNN