IDF's Communications Corps is constantly improving its systems to fight a networked war, including home front warning systems, saving hundreds of millions from the budget.
In the past, communication between the Air Force, Navy, and Army took a long time, but this has changed over time with the advent of new communications technologies, which allow today's military branches to seamlessly operate and communicate in real-time. The communication revolution was evident during Operation Protective Edge last summer, when a seaborne group of terrorists who made landing in Zikim was eliminated by the joint precise fire of all three branches.
Colonel Yariv Nir of the C4I (Command & Control, Communications, Computers and Information) Corps, also known as the Teleprocessing Corps, who called Operation Protecitve Edge the first network war, told Ynet that the incident was quickly handled thanks to the ability of the different branches to view the entire situation simultaneously.
Lieutenant Colonel Yossi Karadi, C4I battalion commander of the 162nd Armor Division, explained the efficiency of the C4I systems. "From our trailers we saw and showed the intelligence situation to our battalion commander in the field or the company commander," he said.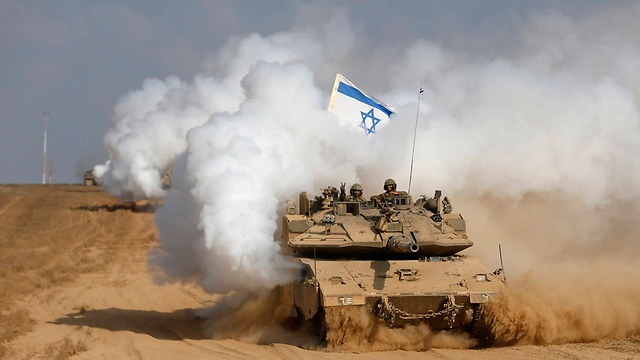 "While the battalion commander once needed to get the situation from the intelligence officer – now he opens the computer and sees the situation himself. He reports feedback to us based on what he sees, and marks where he is. In the past you needed ten minutes to understand where he was."
"In the past you would fight an armored battalion – now against individuals," said Lt. Col. Karadi. "It takes them a few minutes to act and so you need to be effective in order to destroy them. In the past this couldn't happen. Today the capability exists and is improving. We're reaching a situation in which the first force that makes an identification marks it and fire is deployed."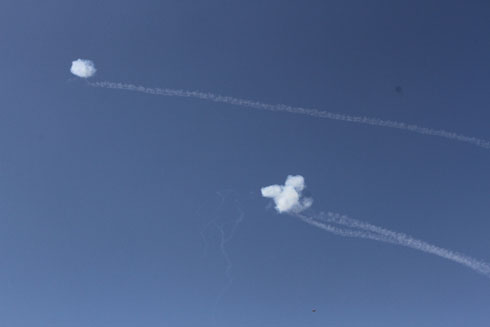 He said that Operation Protective Edge marked a turning point, as many of the systems were used together for the first time. "The term 'first time' repeated itself a few times during the operation," he said. "For the first time, we hooked them up to all possible information in real-time for the benefit of the fighting."
Regarding cooperation between the different branches, Lt. Col. Karadi said: "This entire system is like a philharmonic that is divided into a few different concert halls and plays in a synchronized, pleasant manner."
But the development is insufficient. "We have much work to do. The lessons of Operation Protective Edge were internalized on every level."
As reported by Ynetnews