Gal Beck, a 16-year-old from Tel Aviv, was killed 10 years ago after being hit by a car; the driver, who comes from a well-connected family, was never prosecuted although a recent Channel 1 inquiry reveals police determined that she had run a red light.
The Knesset decided Wednesday to reopen investigations into a road accident in Tel Aviv 10 years ago which left Gal Beck, a 16-year-old cyclist, dead. The decision comes in the wake of allegations that facts in the case were covered up.
"The prosecution has resumed the investigation, reopened the case and will collect new evidence," said Justice Minister Ayelet Shaked.
The Beck family has been claiming for years that the case was closed for unclear motives. On the night of the accident, Beck and his friend were each riding his own motor scooter. As they were waiting to turn left at a traffic light in the Ramat Aviv neighborhood, Beck was hit by a car and thrown a large distance.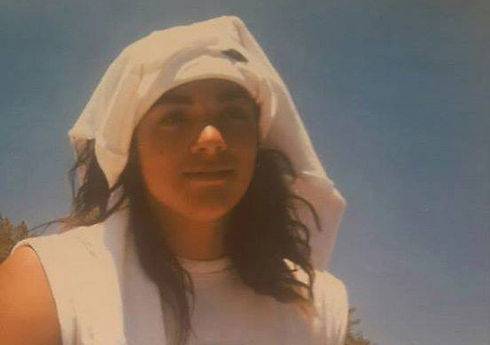 Earlier this week, a taxi driver who allegedly witnessed the accident provided a new testimony to the police after a Channel 1 inquiry revealed that the testimony she had delivered a decade ago did not match what had actually happened.
The taxi driver, however, repeated her original testimony that the woman who hit Beck did not run a red light. Her testimony was the main evidence which led the State Prosecutor's Office to decide not to reopen the case. The taxi driver did not explain why she was caught by the Channel 1 camera providing a different version of the accident.
According to the Channel 1 inquiry, eyewitnesses contradicted the version provided by the driver who hit Beck and by the taxi driver, that she had entered the intersection on a green light. The case was closed within several weeks, and the driver, who comes from a wealthy and well-connected family, was never prosecuted.
The Channel 1 inquiry revealed that a police inspector had determined that the driver did run a red light and lied about the speed she was driving in. According to the inquiry, the police inspector chose not to refer to the taxi driver's testimony in his conclusions, as she had placed Beck in the wrong location according to the findings and evidence. Nonetheless, the State Prosecutor's Office ignored the inspector's stand and the police's recommendation to prosecutor the driver and decided to close the case.
The State Prosecutor's Office said Sunday that there was no intention of reopening the case as a long time had passed since the accident, and therefore there would be no way to prosecute the driver for causing death by negligence due to the statute of limitations for criminal offenses.
Beck's family was disappointed by the decision but said that it would appeal it.
"I think the Tel Aviv Prosecutor's Office is simply evading the case. It originally closed the case hastily and is now creating difficulties in order to curb the attempts to reopen it," said Oded Beck, Gal's father. "There are many inaccuracies in what they are saying."
As reported by Ynetnews