Four detained for possible involvement in banking hack and plan to pump stock value before selling.
US and Israeli law enforcement agencies have arrested four people in Israel and Florida related to securities fraud tied to computer hacks of JPMorgan Chase & Co and other financial institutions, Bloomberg reported, citing sources.
Israeli police spokesman Micky Rosenfeld said he did not have details of a scam involving JP Morgan but confirmed three arrests. "Three Israeli citizens were arrested on Thursday and have been remanded in custody, appearing in court in Rishon Lezion, near Tel Aviv," Rosenfeld told Reuters.
A fifth person remains at large, Bloomberg reported, quoting officials.
JPMorgan said last October that names, addresses, phone numbers and email addresses of about 83 million customers were exposed in a hacking attack, making it one of the biggest data breaches in history.
In the indictment, which was unsealed on Tuesday, two people were charged with securities fraud in a plan to pump up the value of low-volume stocks, At least five stocks were manipulated in 2011 and 2012, according to the grand jury indictment, Bloomberg said.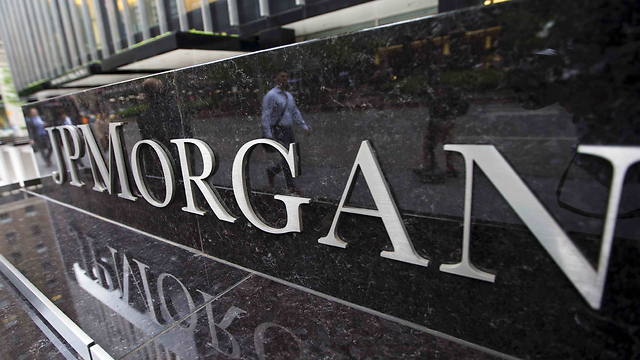 The Bloomberg report continued to say that, "The US said the defendants used mass e-mail campaigns and pre-arranged trading to artificially drive up the price and volume of targeted stocks, in a classic 'pump and dump' scheme. At one point, two of the defendants allegedly met with their New Jersey co-conspirator in Kiev, Ukraine, as part of the scam."
According to a statment released by the national intelligence and investigations branch of Lahav 433,
According to Bloomberg, the arrests follow a months-long investigation linking suspects to "one of the largest US bank hacks in history".
Israel's cyber crimes unit arrested two suspects on Tuesday, both of whom are residents of Israel. The arrests followed a joint investigation with American law enforcement authorities, with found evidence of securities fraud scheme within the US financial system.
As reported by Ynetnews